No one really knows if Tara is a goner or not on True Blood, but her alter ego, Rutina Wesley is very active during the hiatus between seasons 4 and 5. Rutina is currently appearing in the play "The Submission" off broadway and below Playbill has featured an illustration that includes Rutina in her part.
The acclaimed illustrator Ken Fallin's drawing of the greatest stars and scenes of the theatrical world are a recurring part of Playbill.com. Below Fallin has captured Jeff Talbott's The Submission, which stars Tony Award nominee Jonathan Groff as a playwright in peril and "True Blood" star Rutina Wesley as an actress in the role of her life. Now in previews Off-Broadway at the Lucille Lortel Theatre, opening night is scheduled for Sept. 27. Walter Bobbie directs.
Pictured below (left-right) are Jonathan Groff, Eddie Kaye Thomas, Rutina Wesley and Will Rogers.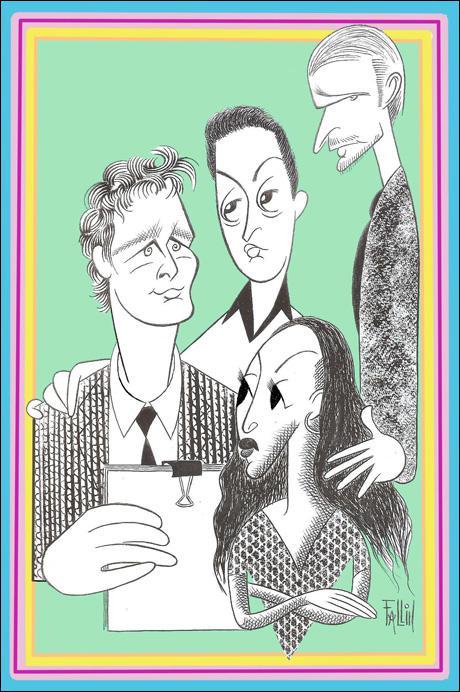 source: playbill.com