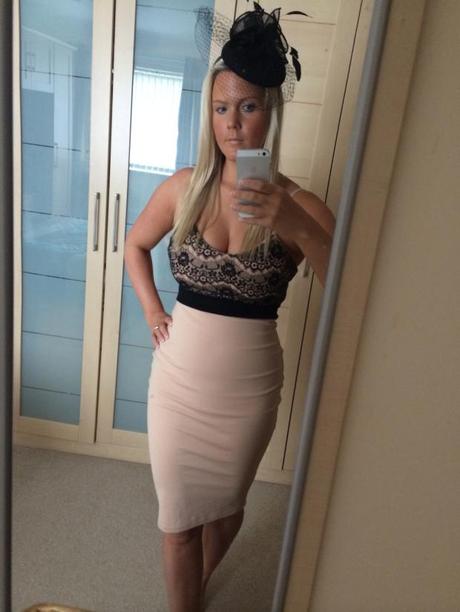 Midi dress: AX Paris Fascinator:Your Dressing Room
I absolutely adore the races and there's no better time to enjoy a flutter than Ladies Day. So, when I was invited to spend the day at the St Legers Festival in Doncaster with Branded 3 and Ladbrokes Bingo, I jumped at the chance. The day started with a lot of bronzing and a selfie and ended in a limousine ride to Selfridges where I spent my almighty amount of winnings. Just kidding, it actually ended with a fairly sensibly eyeliner purchase. The congratulatory self gifting happened the day after in Harvey Nics where a sizable amount of Charlotte Tilbury makeup was tested.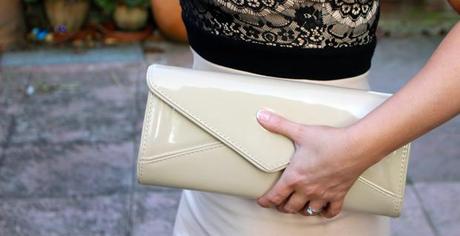 Bag: Your Dressing Room
Let's start with my outfit. I picked up this midi dress at the Etail PR blogger event. I've never shopped at AX Paris before but after finding this dress and taking a peek at their website I realised I should shop there more often. At only £30, my race day dress is a total bargain! I've also invested in the red version here for Christmas festivities! Black and nude is one of my favorite color combinations as it super easy to accessorise with. My fascinator  and bag were a last minute find from Your Dressing Room in Leeds which has some of the most amazing evening dresses I've ever laid eyes on.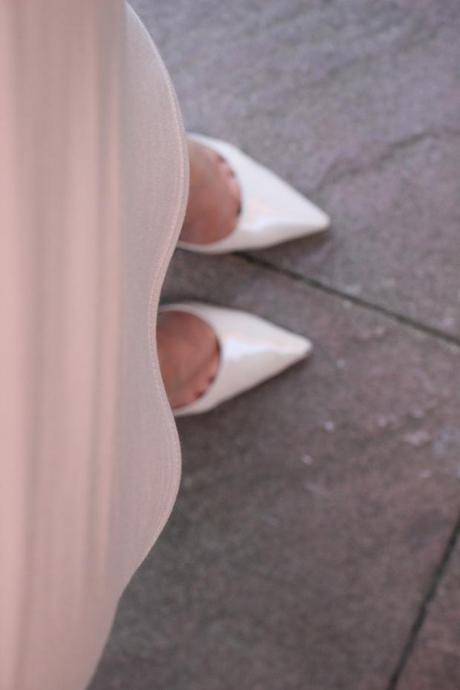 I completed the look with my go to pair of nude courts from Daniel footwear (available here). After marvelling at the fabulous outfits that were gathering at the entrance to the racecourse, we made our way up to the Premier Suite where we were greeted with champers and shown to our tables.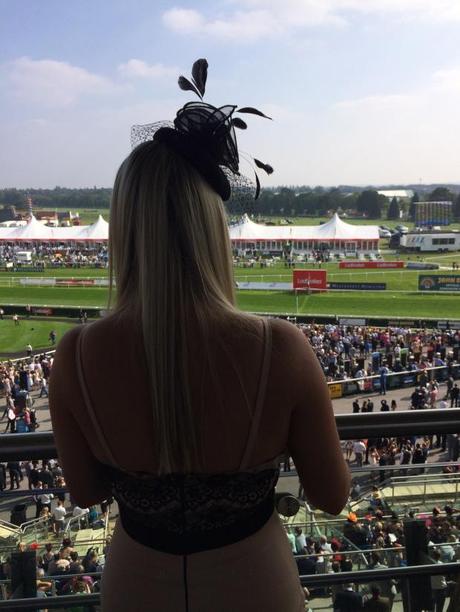 The Mallard restaurant is the perfect place to experience the races as you don't have to fight for a seat and you can totter out on to the viewing terrace to watch your horse cross the finish line.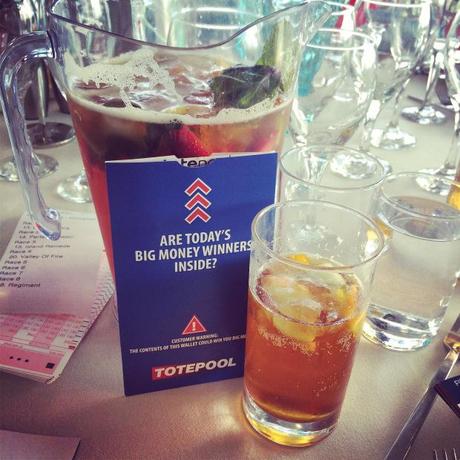 We placed our bets, sipped on Pimms and got to know our fellow bloggers. It was so nice to meet the wonderful Laura from What Laura Loves and the gorgeous Kellie from Big Fashionista. Experiencing the day with Ladbrokes ensured we were entertained in between races with race day bingo and they also provided us with flip flops for when we tired of our sky scraper heels. We even got little neon lipstick highlighters in our goody bags to mark off our winning numbers!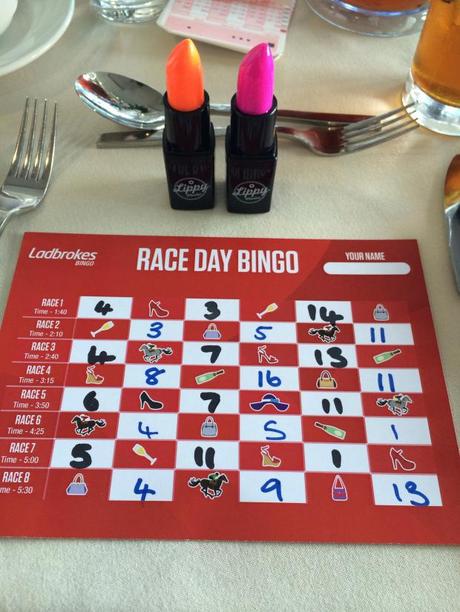 We were treated to a three course meal and afternoon tea which is super news if you're not wearing a bodycon dress! I was sensible and opted for the asparagus and the cod. It was the smartest move considering the never ending supply of cheese and biscuits that arrived with dessert. My fiance ordered the trio of dessert which I tried to steal but it was inhaled before I had the chance.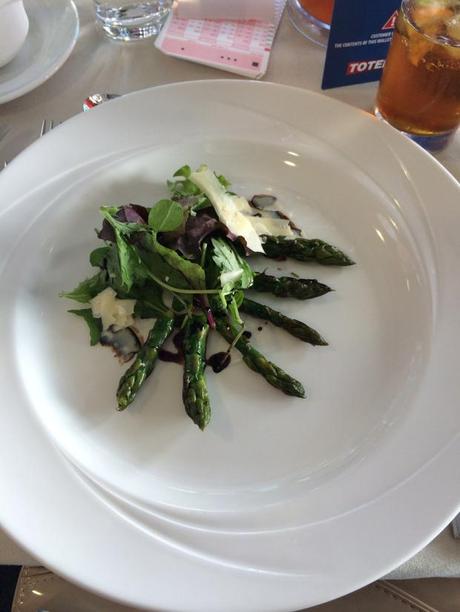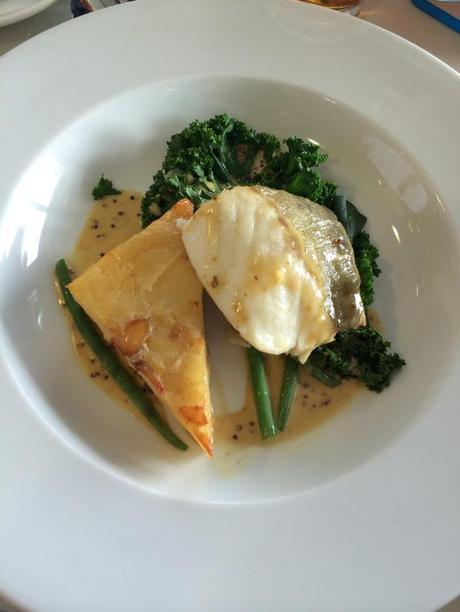 The food was amazing. I was so excited by the teetering tower of cakes and scones that I forgot to Instagram it!
And what did I buy with my winnings?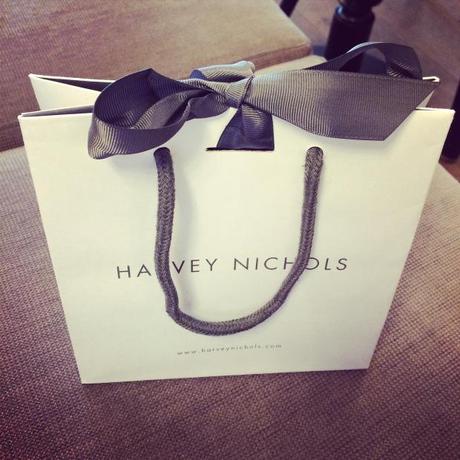 A Charlotte Tilbury eyeliner! There will be a review of this on the blog very soon!
Thanks to the lovely Beth and Victoria from Branded 3 for organising such a lovely event.
Preferences Preferences Preferences Preferences Preferences Preferences Preferences Preferences Preferences Preferences Preferences Preferences Preferences Preferences Preferences § 1 2 3 4 5 6 7 8 9 0 - = Backspace Tab q w e r t y u i o p [ ] Return capslock a s d f g h j k l ; ' \ shift ` z x c v b n m , . / shift English Deutsch Español Français Italiano Português Русский alt alt Preferences