STYLE
❤ ❤ ❤ ❤ ❤ ❤ ❤ ❤ ❤ ❤ ❤ ❤ ❤ ❤ ❤ ❤ ❤ ❤ ❤ ❤ ❤ ❤ ❤ ❤ ❤ ❤ ❤ ❤ ❤ ❤ ❤ ❤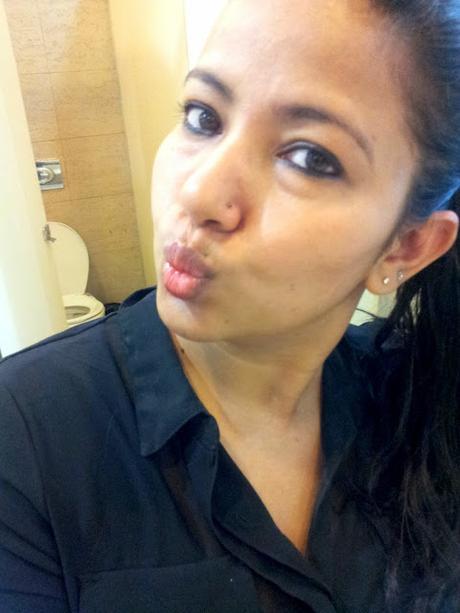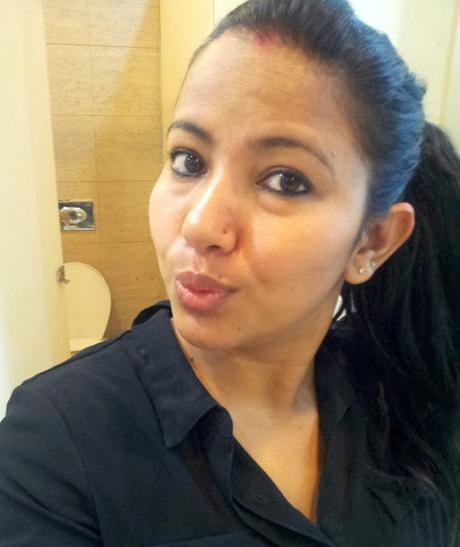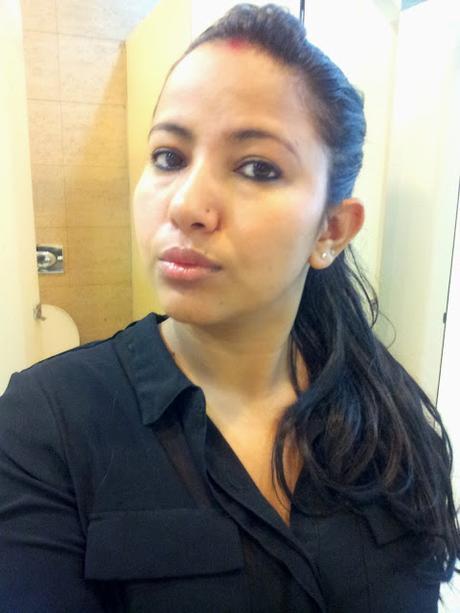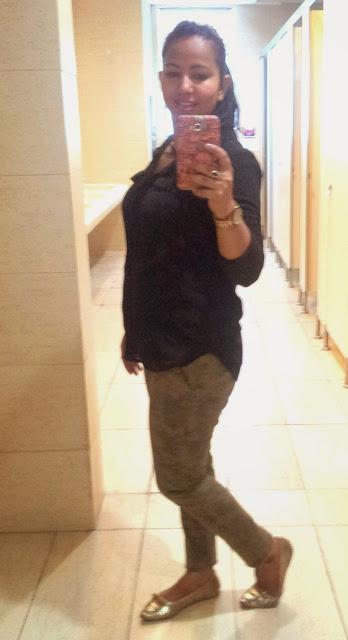 I hope you were not looking away from my photos and trying to see the pot behind. I just don't get time to shoot outside like others, though I want to, badly! So, I thought I will click some pics of myself when I think I am looking decent. This is one of those days.
I wore this to work on because this is a fuss-free combination which always looks good. A
black shirt+military green trousers+metallic pointed pumps
.
I bought this sheer black shirt from
Cherry Fig
, a store in Central Market, Lajpat Nagar-IV. I haven't been to this store in months but whatever I own from CHryy Fig, I love. I love because the quality of clothes is always, always good. If you don't already to know Cherry Fig sells branded clothes and as they claim - everything they sell is original.
Printed, military green trousers are from
MAX Fashions
. This is a low waist jeans that I can wear with below-waist-long tops only. I don't want to flaunt... what we don't find cool to show-off.
The pointed, metallic gold flat pumps are from
Westside
(also worn with culottes and gray sweats here).
These are so comfortable and so durable that you won't believe. I thought they won't be durable and might lose its shine and become worn-out in no-time. This is why I didn;t wear them often. But flats are something that you just end up dragging on every road possible because flats-are-comfortable. I was wrong when I thought they might become worn-out They still look the same
(okay! a tiny-little worn-out)
.
*This post may contain affiliate links, products sent by brand/PR for consideration, paid contents.
For The Shopaholic In You
This combination is no-brainer when you are in hurry - match the colours and see how beautiful it looks. Shirt -
Cherry Fig
Jeans -
MAX Fashion
Flat Pumps -
Westside
What combination you find a ticket to looking awesome?
Never miss A Post

  :
NEWSLETTER | FACEBOOK | TWITTER |  GOOGLE+ 
Disclosure Policy
.