MEN
❤ ❤ ❤ ❤ ❤ ❤ ❤ ❤ ❤ ❤ ❤ ❤ ❤ ❤ ❤ ❤ ❤ ❤ ❤ ❤ ❤ ❤ ❤ ❤ ❤ ❤ ❤ ❤ ❤ ❤ ❤ ❤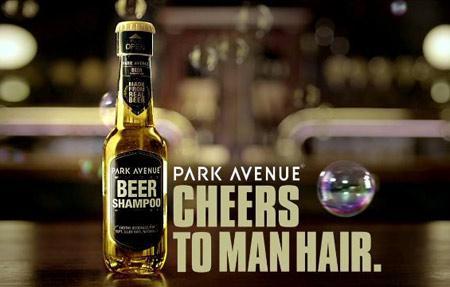 [Source:
IndianTelevision
]
A quick post to tell you guys that now you need a beer bottle for your bathrooms or the place where you wash your hair. And this beer can definitely not be gulped down if you feel a thirst for Corona, Kingfisher or Budweiser! It's a beer shampoo by Park Avenue!
The company tagline is "
Cheers to Man Hair!
" is for the shiny and bouncy hair that this shampoo claims.
Using beer for hair is not a new thing and my friends from North-East India use beer for their hair and their beautiful hair makes everyone go green. So, you have got another excuse to vouch for beer apart from those health benefits science claims these days.
BUY Park Avenue Beer Shampoo @ Purplle
for INR 160.
FACEBOOK  
   TWITTER      INSTAGRAM     
GOOGLE+