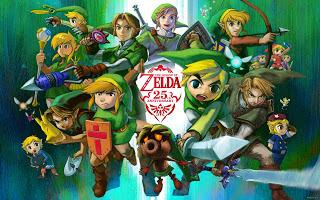 The Legend of Zelda 

Eiji Aonuma has recently come out and said that he wants to work on something new besides Zelda, before he 

retires...



Speaking with Edge in its 225th print issue, Aonuma said, "I'm 50 now, so I only have about ten more years to make games at Nintendo. I want to try all sorts of new things before it's too late — I don't want to get to the end of my career and only have worked on Zelda.
"But every time I come up with some good new ideas, they end up being used in a Zelda game! I need a six-month break to get away from the Zelda cycle and focus on something new [laughs]. But I'd probably end up making a game that is similar to Zelda; after all, A Link to the Past was my biggest influence."
When you've worked on one big franchise for so long, you'll naturally want to try something new.  The question is now, will he get the chance to work on something other than Zelda.