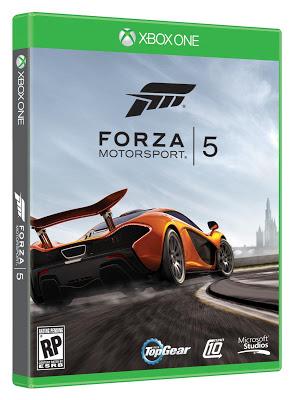 Today an image was leaked over the internet, that image showed the Battlefield 4 Box Art and the supposed new layout for the PS4 and Xbox One case. Did Forza confirm the layout for the Xbox One box art case?
Just 3 minutes ago, Forza Motorsport tweeted a photo of the Forza 5 box art. The significance of this photo though is that it shows and confirms the new layout for the Xbox One box art case.
As most of us know, with every new console comes a new box art case. The PS2 was tall and black, where the PS3 was smaller and clear. The new Xbox One box art case looks pretty similar to the 360's. It's green in color and looks to be about the same dimensions/size.
At the moment information is scarce so we will update you once we hear more information.