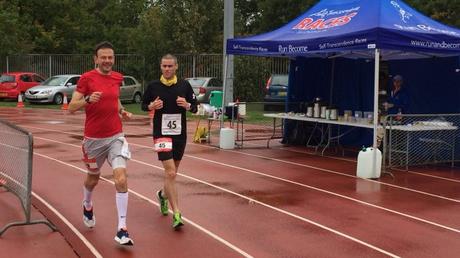 For the first time there are live results from the Sri Chinmoy 24 Hour Race Tooting Bec 2018.
Tarit Stott tweeted that 85 year old Geoff Oliver "has set 3 WORLD AGE GROUP records for 6 hrs 44.116 km, 30 Miles 6:47:59 and 50km 7:02:10 all TBC"
At 14:30 hours Michael Stocks has reached 100 miles (162 km) with in second place on 159.2 km and Brian Robb is in third place with 148.4 km.
Sarah Morwood leads the women with 142 km, Mari Mauland is in second with 134.4 and Hilde Johansen is third with 120 km

Live Results: https://my5.raceresult.com/
Twitter: twitter.com/runandbecome1
Multidays.com The home of multiday running news and events.