Recently, the State Government of Terengganu (Kerajaan Negeri Terengganu Darul Iman) invited some 200 participants from 25 countries for a one-of-a-kind annual tourism event. The star of the Terengganu International Squid Jigging Festival 2014 is among their prized fishery resources, and for two nights, we experienced a quirky-sounding way of catching these sea critters—through squid jigging or candat sotong. Read more…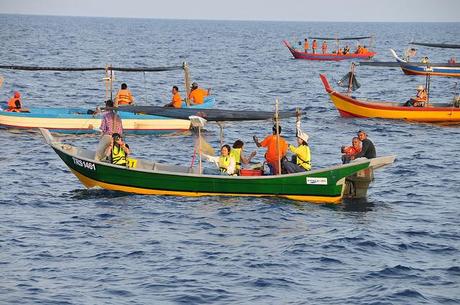 Squid (Loligo sp.) is known in the Malay language as sotong biasa or sotong cumit—not to be confused with sotong katak (cuttlefish) and sotong kereta (octopus). Its use in Malaysian cuisine is quite extensive from Chinese stir-fries to sambal sotong (squid in sambal chilies).
Data gathered from the Department of Fisheries Malaysia (Jabatan Perikanan Malaysia) reveal that in 2012, Terengganu's squid haul totaled 3,354 metric tons, accounting for 5.71% of Malaysia's total squid landings. Their figure might pale in comparison to the peninsular states of Perak in the East and Pahang in the West, but the state promoting this activity isn't really claiming a foothold over Malaysia's squid industry.
Rather, Terengganu is proud to highlight such an activity to the world, as a vital part of their heritage as a state with coastlines enriched with marine resources. Their Chief Minister (Menteri Besar) Datuk Seri Ahmad shared that the state has been hosting a squid jigging festival annually to claim it as a signature tourism event and product.
After flying in from different continents, we were clumped into teams and assigned fishing boats. Fishermen were then called in to orient us—on the equipment used and the proper way of jigging. Each of us were provided with a reel with what seemed to be a kilometer of nylon string, and attached to it was a lure with upward prongs to immobilize the squid.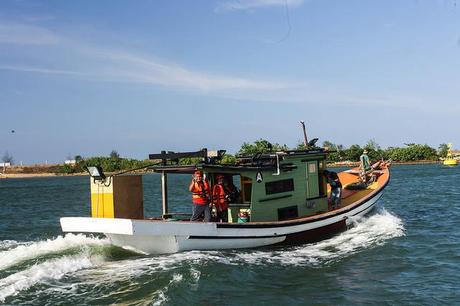 Afterwards, we were ceremoniously flagged off to sail late into the afternoon, past changing tides and hence rough waters. Seasickness got the better of some participants, but for most, it was an hour's adventure reaching our designated jigging spot. The time finally came when fishermen cued us to cast off our contraptions and do the jigging motion, as instructed.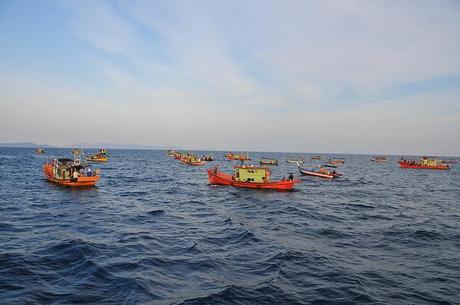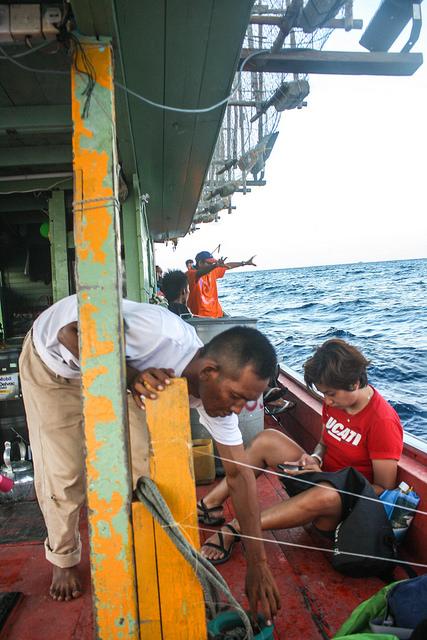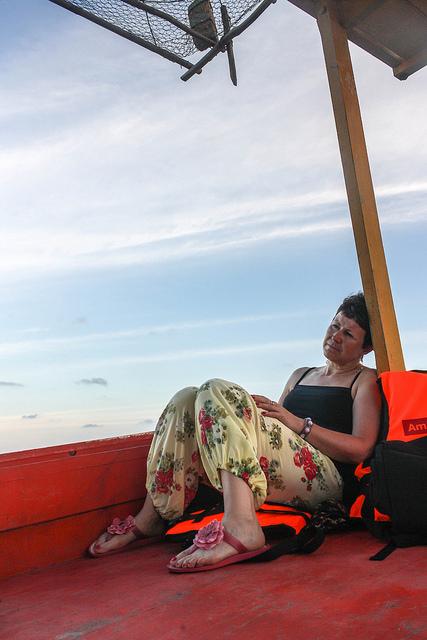 A lot of the participants showed much gusto in jigging squids, for after all, cash prizes were at stake for those who would haul in the biggest ones. Loud cheers would erupt each time a squid is caught—partly because after two hours or so and as night crept in, only few have been lucky. Make no mistake thinking squid jigging is a walk in the park; it requires some skill and a whole lot of patience and perseverance.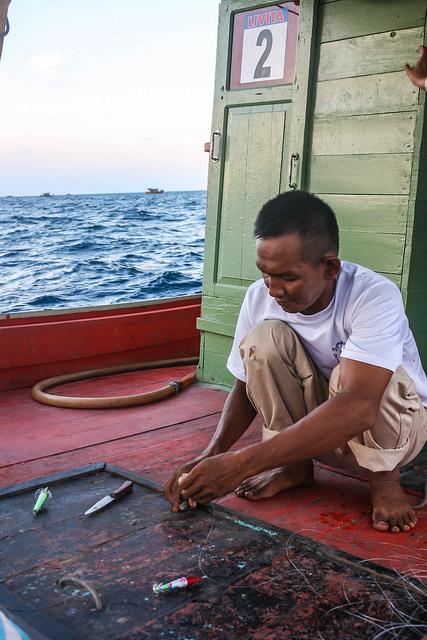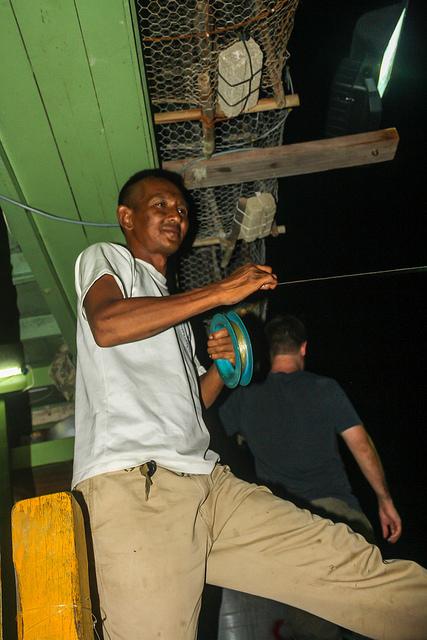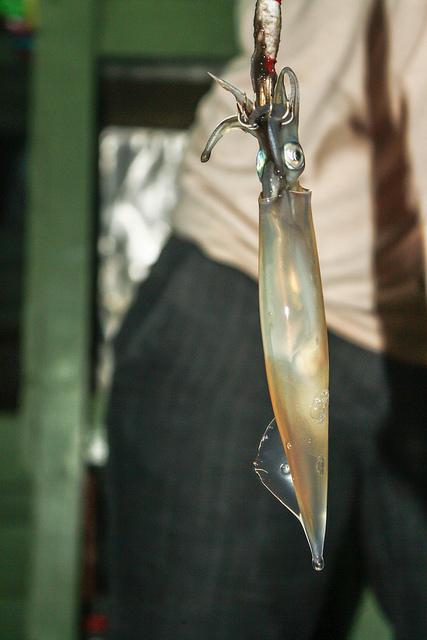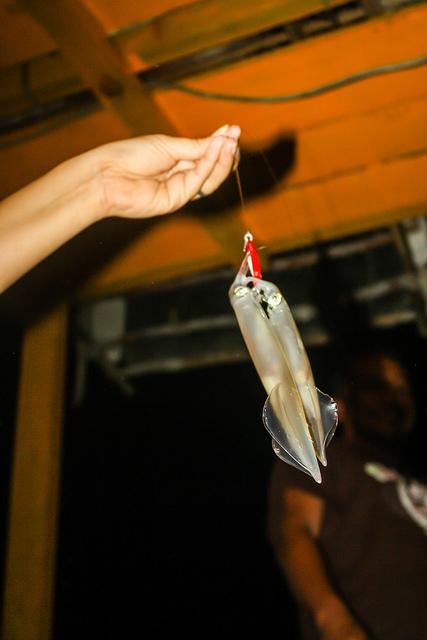 Nonetheless, the activity was quite enjoyable, and more importantly, we met new friends from Malaysia and elsewhere in the world, exchanging ideas and bonding over experiences for two consecutive days. And despite its quirky-sounding name, squid jigging immersed us into the lives of typical Malaysian fishermen and made us appreciate it not only as a source of livelihood but also among Terengganu's proud cultural pursuits.
Some photos are courtesy of Gaya Travel Magazine.

This year is Visit Malaysia Year 2014 with the theme, "Celebrating 1Malaysia Truly Asia." Visitors can expect a series of year-long special events and activities. For more updates on VMY 2014, check out tourism.gov.my and like Tara Na Sa Malaysia on Facebook.