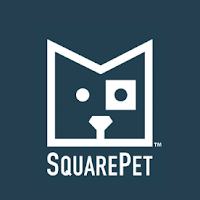 Most people consider their pets to be a member of the family. However, oddly enough, they don't pay attention to their pets' nutritional needs like they do for the rest of the family.
SquarePet
believes that needs to change! As they say, "Each ingredient in every SquarePet formula serves a specific nutritional and/or health purpose. We don't add 'foo foo' ingredients to make our label look better. Wholesome ingredients and nothing else. No chemical preservatives, no artificial flavors, no artificial colors." Like with people, the healthier the food, the more likely your dog or cat is to thrive.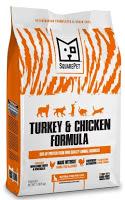 SquarePet generously offered to send a bag of their Turkey & Chicken Formula food for my cats, Jack and Bella. Now, I'll admit this made me a little nervous. I've had cats throughout most of my life, and when I tried to feed them premium food, they generally snubbed it. Let's face it: It didn't taste as good as the "junk food" they'd been getting. But I decided to take a chance and give my treasured felines some SquarePet food. As soon as the bag arrived, they were sniffing around it. And the minute I put some in a bowl, they were eating it up! Maybe they just happened to be hungry, I thought, so I decided to try a little comparison. I set their brand-name food up next to a bowl of SquarePet food. Guess which food they decided to eat? SquarePet! They absolutely loved it.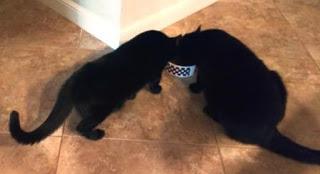 Bella and Jack share SquarePet food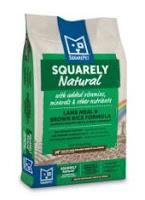 SquarePet Turkey & Chicken Formula cat food
contains 98% protein from high-quality animal sources. It's also grain-free and contains prebiotics, probiotics and fiber to promote healthy digestion. And fruits, veggies and vitamins support my kitties' immune system. SquarePet makes food for dogs and cats in both dry and wet formulas in several different varieties. All are designed to give your fluffy friend the best nutritional benefits.
If you want to make sure that your pet, as a treasured member of your family, gets a high-quality diet, head on over to
MySquarePet.com
. You can purchase on their website or see if there's a
retailer
near you.
Follow them on social media:
Facebook
| Instagram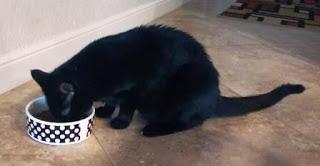 Bella loves SquarePet food
Disclosure: I received a complimentary product sample to facilitate my honest review. All opinions are my own.