I think I have found the perfect drugstore pocket-friendly lipstick combo for Spring and what makes me even more happy is that its just under $2 [under $1 in USA] :)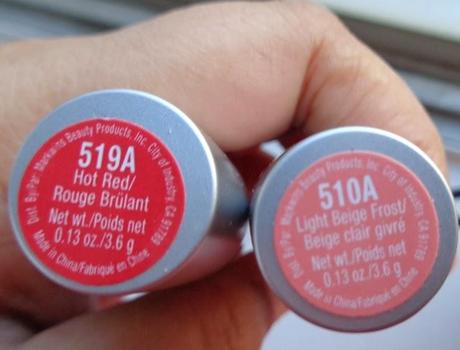 Wet n Wild is a favorite brand of mine and I really wish that they would have more presence in Canada - really, we miss you. I dream of a day when I can walk into my nearest drugstore and get all those awesome LE collections... <sigh> <sigh> <sigh>
Anyways, this is what Wet n Wild has to say about this lipstick range:
"Enriched with conditioning ingredients of Vitamins A & E and Aloe Vera for moist-looking lips."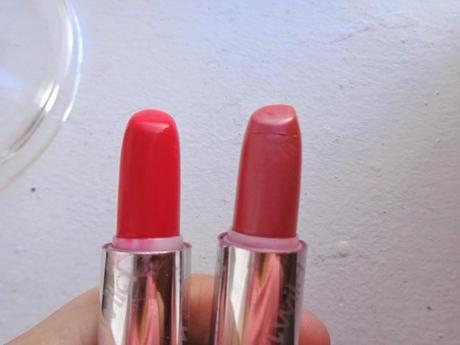 They seem pretty intent on not making absurd claims and I respect them for it. None expects magic in a lipstick bottle- at least not for $2. Thank you Wet n Wild, for respecting us consumers.
My Review:
Wet n Wild says its a nice non-drying somewhat hydrating lipstick - and I agree. Both the shades are easy to apply, doesn't need any lip balm and has medium pigmentation that is buildable. 
Hot Red
is a cool toned red that is would suit most skin tones. This one has no shimmers and applies semi-sheer on the 1st swipe.
Light Beige Frost
is a frosty silver-shimmery peachy pink -again suits most skin tones. The frost effect in this one is not harsh and is good for a day wear. On non-pigmented lips, the peachy tones would come up more. On pigmented lips like mine, this can easy be your MLBB shade with a shimmer. 
Hot Red on top, Light Beige Frost under
Why I like these lippies:
- Easy on pocket  - Easy on lips - no need for lip balms - Applies semi-sheer on 1st coat; can build up the intensity if needed - No harsh scent or taste - Average lasting power of 2-3 hours; no patchy stains or shimmers left behind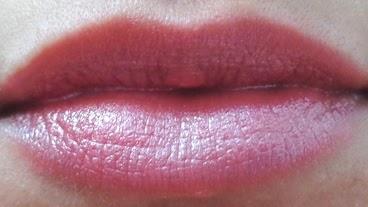 Light Beige Frost
Why I wouldn't recommend:
- Not for people who love long wearing lip colors.
Why I think this is a perfect spring lipstick combo?
Whip out that Red for rocking your day or go peachy nude with a shimmer with these lipsticks. To add some wow to your look, you can layer on the Red and then dab the peachy pink on the center of your lips.  This is a combo that I feel would work for most skin tones. Pink and its variations are usually very skin-toned based and finding a universally appealing color combo can be hard.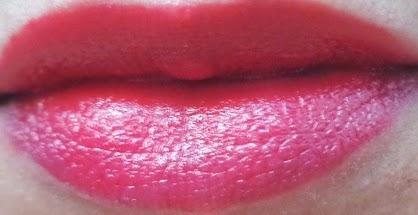 Hot Red
Overall:
I can't think of many reasons why you shouldn't buy this. Hot Red is especially a wonderful color - if you are afraid of Reds, this is something to start with as it applies semi-sheer. The combo of Red and Peachy Pink, makes this duo a great day wear option that doesn't hurt your pockets.