Nothing add that chic factor to your look like a well defined contoured lips - do you agree? I think so. That is something I learned from my Makeup artist training & experience - how much each features add to the overall value of the look.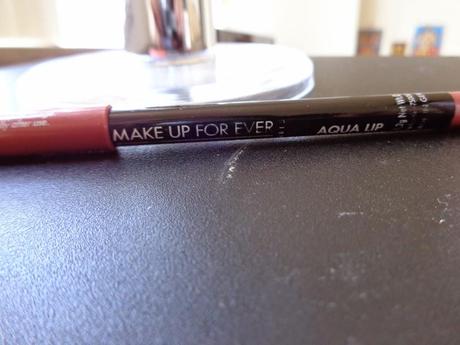 If you ask me how to look natural yet chic & sophisticated very easily by playing up just 2 features of your face, I would suggest focusing on your eyes to add emphasis [mascara, a dark eyeshadow or heavy eyeliner] & having a well contoured defined lips  with a natural lip color.  Of course, if it is just 1 feature, I would select eyes :)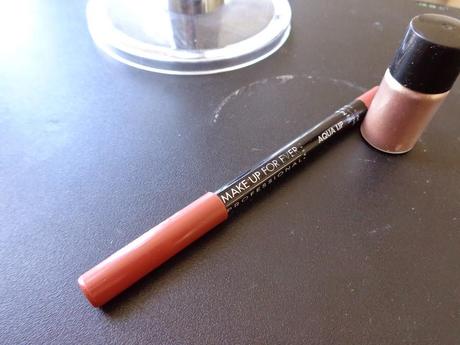 Now, where I was going with all that yak-yak was - having a lip liner is essential to defined lips & here is where MUFE's lip liner comes into the equation.
From Sephora website:
" What it is:  A creamy, non-transferable lip liner for long-lasting glide-on precision. What it does: Stop worrying about your lip liner smudging or fading. This non-stop, highly pigmented color is waterproof and stays put. It glides on with vitamin E and jojoba wax, making it is easy to shape and define your lips.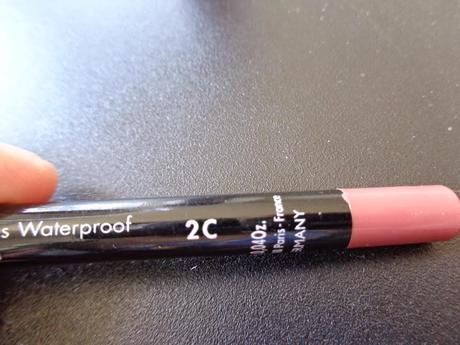 What else you need to know: Waterproof, highly pigmented, and smudge-proof, the Aqua collection of long-lasting lip and eye colors was created for the Parisian Aquatic Ballet. Tested under water for five hours, Make Up For Ever's longest wearing makeup has an extensive palette of high-performance colors with non-stop results. Pair with Aqua Rouge for an unstoppable long-lasting lip."
I think this item is available only at Sephora. Price is around $23.00 for 0.04oz. By comparison, MAC lip pencil costs $18 for 0.05oz and another favorite of mine, Rimmel's East End snob costs $7 approx for 0.01oz. So definitely at the pricier end by ounce.
About 2C:   Rosewood - the name suits the shade. In Sephora website, the shade is marked as a 'Rosy Nude' - which I think is not exactly accurate; this shade is more of a rosy coral-y peachy shade. I know I didn't make much sense but this shade is such a unique mix of pink, coral & peach.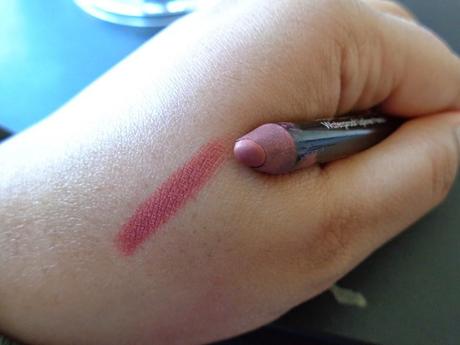 To see the peachy tint, you have to apply this on non-pigmented or well-concealed lips. On my pigmented lips, the pink & coral tones are more prominent. 
Why you should try this lip liner? I know, lip liners are not a must buy for most of us, even if its a pretty shade like this one. Now here is why I feel that you should give this one a try:
1. Great pigmentation in one swipe and applies very smoothly even on dry lips and even over lip balm!
2. Stays for a long long time - I got up to 4 hours with full intensity including some food & drinks. Even when it faded, it left a nice color behind.
3. A very universally appealing shade that can suit most lip colors and can match many shades of lipstick.
4. No scent,  no irritation. Does not dry out my lips if I apply this all over my lips.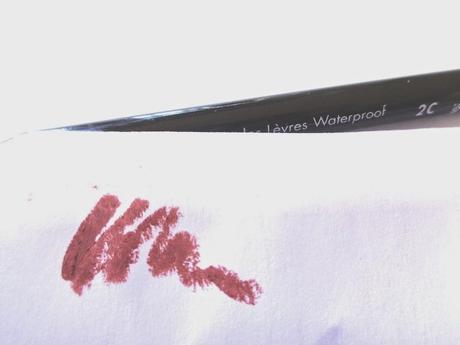 Why you shouldn't try this? 
1. Did you read the price info?
Overall: I like this lip liner and this particular shade, so give this a try if you are okay with the price :)