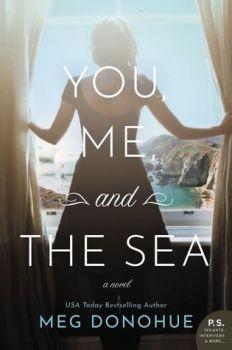 You, Me, and the Sea by Meg Donohue
Published by William Morrow Paperbacks on May 7, 2019
Genres: Coming of Age, Contemporary Women, Domestic Life
Pages: 368
Format: Paperback
Goodreads
Buy on Amazon








Every year BookSparks has a Summer Reading Challenge and this year is no different! The Summer Reading Challenge list of books is pretty amazing! I thought it would be super fun to follow along with the challenge as best I can this year so that readers can be aware of some of these great books!  Today's book is You, Me and The Sea: A Novel by Meg Donohue.  
SPOTLIGHT: 
From the USA Today bestselling author of All the Summer Girls and Dog Crazy comes a spellbinding and suspenseful tale inspired by Wuthering Heights that illuminates the ways in which hope—and even magic—can blossom in the darkest of places.
To find her way, she must abandon everything she loves…
As a child, Merrow Shawe believes she is born of the sea: strong, joyous, and wild. Her beloved home is Horseshoe Cliff, a small farm on the coast of Northern California where she spends her days exploring fog-cloaked bluffs, swimming in the cove, and basking in the light of golden sunsets as her father entertains her with fantastical stories. It is an enchanting childhood, but it is not without hardship—the mystery of Merrow's mother's death haunts her, as does the increasingly senseless cruelty of her older brother, Bear.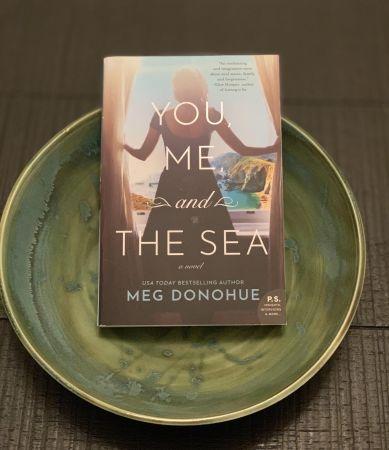 Then, like sea glass carried from a distant land, Amir arrives in Merrow's life. He's been tossed about from India to New York City and now to Horseshoe Cliff, to stay with her family. Merrow is immediately drawn to his spirit, his passion, and his resilience in the face of Bear's viciousness. Together they embrace their love of the sea, and their growing love for each other.
But the ocean holds secrets in its darkest depths. When tragedy strikes, Merrow is forced to question whether Amir is really the person she believed him to be. In order to escape the danger she finds herself in and find her own path forward, she must let go of the only home she's ever known, and the only boy she's ever loved….
---
Meg Donohue is the USA Today bestselling author of You, Me, and the Sea (coming May 2019), Every Wild Heart, Dog Crazy, All the Summer Girls, and How to Eat a Cupcake. Her novels have been translated into Dutch, French, German, Italian, Polish, Portuguese, Spanish, and Turkish. Meg has an MFA from Columbia University and a BA from Dartmouth College. Born and raised in Philadelphia, she now lives in San Francisco with her husband, three young daughters, and dog. She is working on her next novel.
Meg writes with warmth and humor about love, hope, family, friendship, loss, and forgiveness. She has a deep affinity for animals, especially dogs and horses, and she's never stepped on a beach she doesn't love.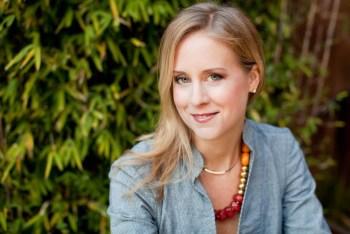 Meg's five novels are published by William Morrow, an imprint of HarperCollins. Her debut novel, How to Eat a Cupcake (2012), hit number 1 on the NookBook bestseller list and was a Boston Globe bestseller. Her second novel, All the Summer Girls (2013), was a USA Today, Amazon, and Apple Books bestseller and was hailed as a great summer read by People magazine. A mass-market edition of All the Summer Girls will be published in 2020. Meg's third novel, Dog Crazy (2015), an Amazon bestseller, was reissued as a mass-market paperback in 2018. Her fourth novel, Every Wild Heart (2017), was named a Top 10 Women's Fiction Novel of 2017 by the American Library Association and received a starred review in Booklist. Publishers Weekly calls Meg's fifth and latest novel, You, Me, and the Sea (2019), "first-rate women's fiction" and Parade magazine hailed it as 1 of 12 Big Fiction Reads Every Book Club Will Love in 2019.
Connect with Meg on social media ~~
WEBSITE  //  FACEBOOK  //  TWITTER  //  INSTAGRAM  //  PINTEREST
---
I was not provided with a complimentary copy of this book, nor was I required to provide a review of any kind. I chose to participate in the Booksparks Summer Reading Challenge 2019 (#SRC2019).

~ ~ ~ ~ ~ ~ ~ ~ ~ ~ ~ ~ ~ ~ ~ ~ ~ ~

It would be great if you would stay connected with me!! You can follow me on Twitter @DebiL1611, like me on Facebook at 2014 and Beyond, circle me on Google+, follow me on Tumblr, Instagram and Bloglovin', subscribe on YouTube, or connect with me on LinkedIn and Pinterest.

Please make sure to visit my homepage and subscribe to my blog for more great posts on running, fitness and lifestyle topics as well as food, product, music and book reviews, and more!