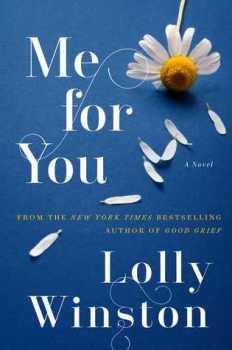 Me for You by Lolly Winston
Published by Touchstone on December 4, 2018
Pages: 304
Goodreads
Buy on Amazon

From the New York Times bestselling author of Good Grief comes a richly poignant and stirring story that asks: How soon is too soon to fall in love again?

The last thing Rudy expected was to wake up one Saturday morning, a widow at fifty-four years old. Now, ten months after the untimely death of his beloved wife, he's still not sure how to move on from the defining tragedy of his life—but his new job is helping. After being downsized from his finance position, Rudy turned to his first love: the piano. Some people might be embarrassed to work as the piano player at Nordstrom, but for Rudy, there's joy in bringing a little music into the world. And it doesn't hurt that Bella, the Hungarian men's watch clerk who is finally divorcing her no-good husband, finds time to join him at the bench every now and then.

Just when Rudy and Bella's relationship begins to deepen, the police come to the store with an update about Rudy's wife's untimely death—a coworker has confessed to her murder—but Rudy's actions are suspicious enough to warrant a second look at him, too. With Bella's husband suddenly reappearing, and Rudy's daughter confronting her own marital problems, suddenly life becomes more complicated than Rudy and Bella could have imagined.

With Winston's trademark humor and sweetness that will appeal to readers of Jennifer Weiner and Fredrik Backman but is uniquely her own, Lolly Winston delivers a heartfelt and realistic portrait of loss and grief, hope and forgiveness, and two imperfect people coming together to create a perfect love story.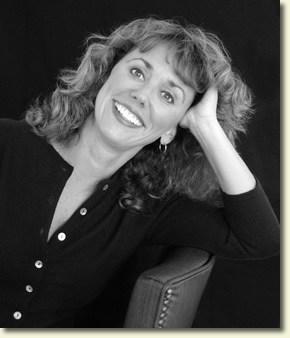 ABOUT THE AUTHOR:  Born and raised in the glamorous insurance capital of Hartford, Conn., Lolly Winston holds an MFA in creative writing from Sarah Lawrence College, where she wrote a collection of short stories as her thesis. 
Her first novel, Good Grief, published in 2004, was a New York Times best-seller, a #1 Book Sense pick, and was translated into 15 languages. The film rights have been optioned by Universal Studios. Her second novel, Happiness Sold Separately, also hit the New York Times best seller list upon its publication in August 2006. Her short stories have appeared in The Sun, The Southeast Review, The Third Berkshire Anthology, Girls' Night Out and others. She's contributed essays to the anthologies Kiss Tomorrow Hello (Doubleday, 2006), and the forthcoming book Bad Girls. 
Over the years, Lolly has floundered at a number of English major jobs, including: waitress (cork in your wine, anyone?), house cleaner, corporate copywriter, and corporate public relations manager. She's not proud of the fact that she flunked the math on the Kelly Girl test.  
In the early eighties she went to Hawaii for eight days and stayed for eight years, boogie boarding and working as the public affairs officer at a local trauma hospital. She moved to the San Francisco Bay Area in 1993, where she finally quit the corporate world to become a freelance journalist, starting out as a stringer for Automotive News. She went on to write for the San Jose Mercury News Sunday magazine, New Woman, Redbook, Glamour, Family Circle, Working Mother, Sunset, Lifetime and others. She teaches writing classes in fiction, feature stories and the art of the personal essay.
She lives with her husband in Northern California. 
---

I have not received a copy of this book, nor have I read it.  When it becomes available to me, I will most definitely be reading it.  I am posting as part of the BookSparks Fall Reading Challenge 2018 (FRC#2018).
~ ~ ~ ~ ~ ~ ~ ~ ~ ~ ~ ~ ~ ~ ~ ~ ~ ~

It would be great if you would stay connected with me!! You can follow me on Twitter @DebiL1611, like me on Facebook at 2014 and Beyond, circle me on Google+, follow me on Tumblr, Instagram and Bloglovin', subscribe on YouTube, or connect with me on LinkedIn and Pinterest.

Please make sure to visit my homepage and subscribe to my blog for more great posts on running, fitness and lifestyle topics as well as food, product, music and book reviews, and more!