I have been reading about Beauty Blender a lot. Some consider it to be a savior as this is easier than blending the foundation with a brush or fingers. It looks so cool and we can give it a try. But beauty Blender is expensive for someone who doesn't have any idea about it. So, I thought why not find an economical version for the same as Beauty Blender and glad to announce that we have one such invention by Cosmopolitan. Read ahead!!
SPLURGE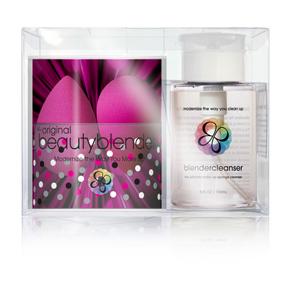 Beauty Blender
Description-
Technique is everything when it comes to creating a camera-ready, flawless look. So imagine all the prettifying possibilities you'd score if a makeup artist's skills were wrapped up in one innovative tool. Meet your new makeup must-have: beautyblender®—the makeup sponge designed to create absolute complexion perfection. This award-winning, hot pink number gives you amazing coverage and blending capabilities with its easy-to-use shape and suede-like texture. Use the wide end to blot on makeup and blend effortlessly. Or, work with the pointed end for hard-to-reach spots or delicate areas around the eyes. There's no foundation line or eyeshadow crease that can hide from the beautyblender sponge's super-blending powers. Get ready to absorb the benefits !! [
Sephora
]
Price-
$19.95 = Rs.1091.47 for Single Beauty Blender
$34.95 = Rs.1912.12 for 2 Beauty Blenders
STEAL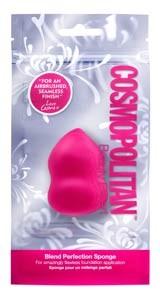 Cosmopolitan Beauty Expert Blend Perfection Sponge
Description - 
For amazingly flawless foundation application.
The Cosmopolitan Beauty Expert Blend Perfection Sponge allows for flawless application of foundation, using a bouncing or 'stippling' method to blend make-up which leaves an airbrushed looking finish.
Price-
£4.95 = Rs. 441.40 for Single Piece
Buy Now @ Feelunique
❤
Comment
❤Follow via GFC
❤Subscribe for Posts Update
❤Share
❤
=====================================================
Disclaimer:
For any queries, PR information, website review, store visit and events - please mail me at
[email protected]
. Read about Shopping, Style and Us and to know more, please read my
Disclosure Policy
.
Jiya (Shoppingaholic)