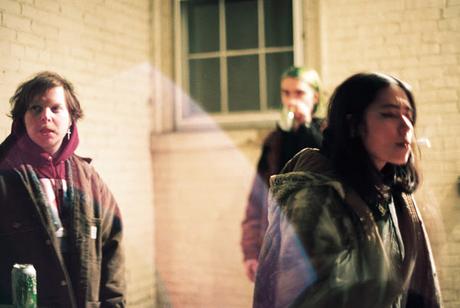 Photo credit – Peggy Fioretti
Spirit of the Beehive have signed to Saddle Creek and announced details of new album 'Entertainment, Death' (due out 9 April). To celebrate this news, they've also shared the Ryan Schnackenberg-directed video for lead single 'There's Nothing You Can't Do'.
The new record has been entirely self-recorded and produced by the now three-piece while 'There's Nothing You Can't Do' opens with post-punk guitar hooks and a beat that recalls The Rapture at their finest as the band look back on false claims: 'I remember the promise of a future. Could it all be in my head?' It ramps up the tempo and ends in a sea of chunkier Desaparecidos-style riffs and bellows of 'I'll be your friend in death and youth'.