I received this spiral slicer in exchange for my honest and unbiased review. I signed up for this because I'm always looking for something to help with my salad making. This product a nice, small, handheld slicer that slices in two different sizes, for zucchini, cucumbers, carrots and more! The blades are very sharp and quality made.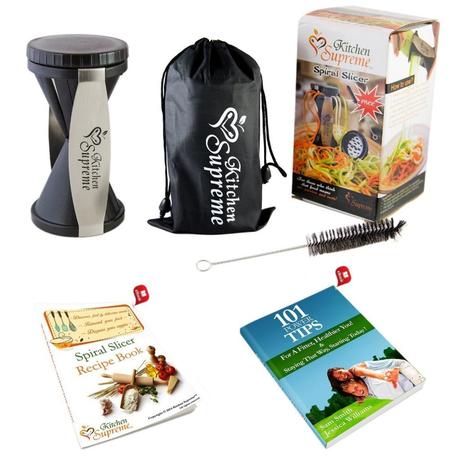 I have no idea why I was expected some big huge machine. I looked at the site, it doesn't give me any reason to believe those zucchinis they're shredding into noodles are on steroids or something. It's a handheld contraption made mightily of sturdy heavy duty plastic with metal sides. Manhandling anything larger would have been a problem using anyway! Because it is small (and efficient though), it requires less storage space. YAY!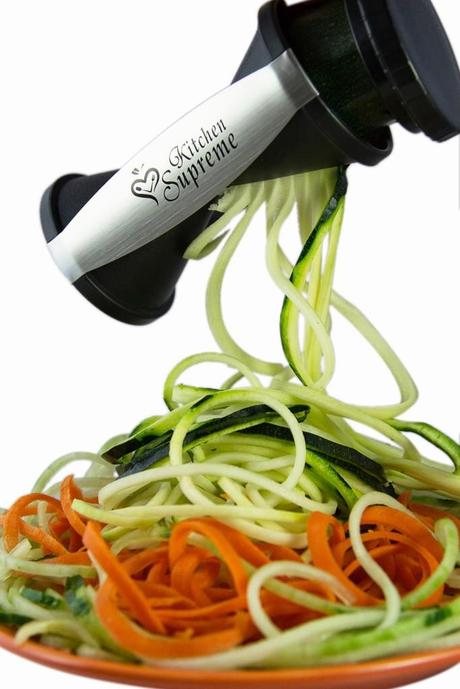 The metal sides give the product a good grip while you are spiralizing and it is very easy to use. It was very fun to make "noodles" out of my vegetables. To use this product, you do have to give it slow, steady pressure while turning. I found out the hard way and ended up with some seriously short noodles. It's really convenient that this product is dishwasher safe. It also comes with a little "bottle brush" to help clean it out.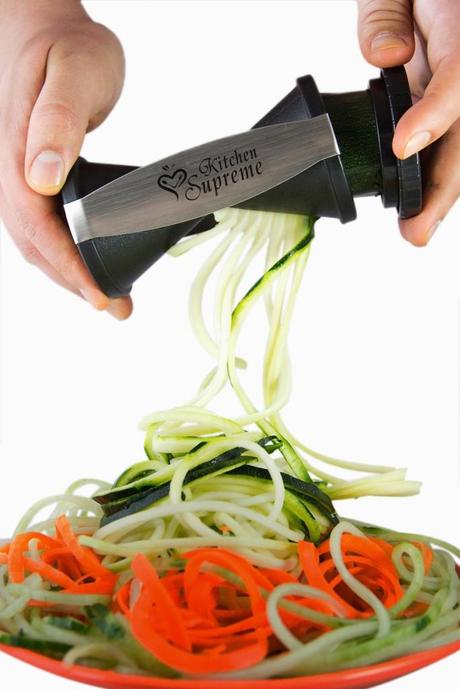 It's really nice that they include a couple of eBooks too, one is a recipe book and the other is a pretty nice book called "101 Power Tips for a Fitter, Healthier You!" (PS - Fill your paper tray if you are going to print the books because the second book is kind of big!)
If you are in the market for an affordable, high quality vegetable slicer for all your kitchen needs you will love the spiral vegetable slicer for healthy salads and pasta.
It would be great if you would stay connected with me!! You can follow me on Twitter @DebiL1611, like me on Facebook at 2014 and Beyond, circle me on Google+, follow me on Tumblr, Instagram and Bloglovin', subscribe on YouTube, or connect with me on LinkedIn and Pinterest.
Please make sure to visit my homepage and subscribe to my blog for more great posts on running, fitness and lifestyle topics as well as food, product, music and book reviews, and more!