The perfect dessert for any Halloween party is a tricked out creepy spider web brownie pizza, complete with a candy tarantula.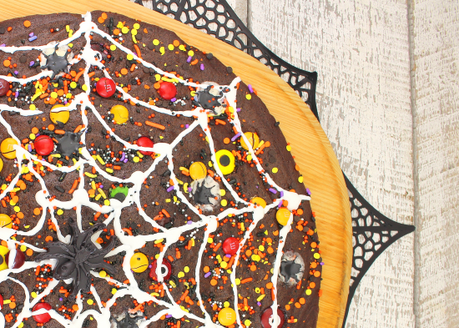 Welcome to Choctoberfest 2018!
It's the third day of #Choctoberfest 2018!
#Choctoberfest is a virtual event put together by The PinterTest Kitchen. Bloggers from around the world will be posting their favorite chocolate recipes, and you'll get a chance to win some awesome prizes.
Enter to Win!
For information about the raffle and giveaway, how to enter,
and what the prizes are, visit the welcome page for: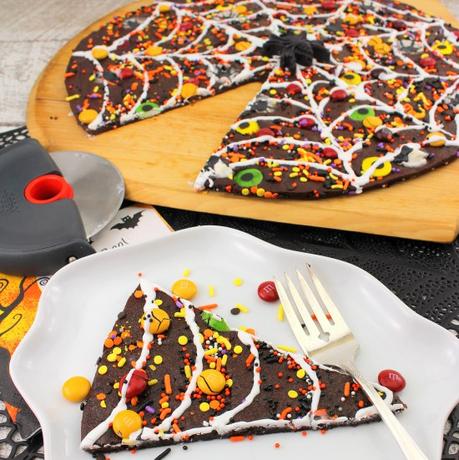 An Avalanche of Chocolate Recipes!
Don't forget to come back to my blog for more chocolatey goodness between now and October 20.
Click on the hop link button to be transported to the other blogger's recipes of the day for #Choctoberfest: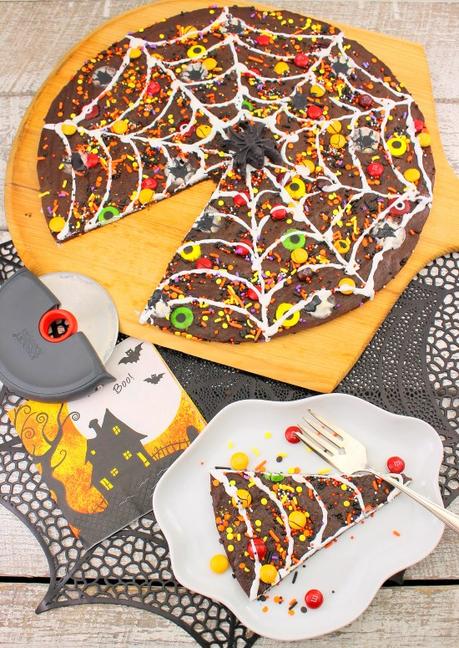 Spider Web Brownie Pizza
By Sue Lau | Palatable Pastime
My recipe of the day for the third day of Choctoberfest is for spider web brownie pizza, easily made with a boxed mix, a pizza pan and some assorted candy melts, icings and sprinkles.
Ater the web lines are piped on and set, those can be your cutting lines for your "pizza" slices, or you can cut it as you wish. With the brownie being a bit thinner that it would be when made in a brownie pan (it does need to be crust-like after all) the pieces can look bigger than they might otherwise.
You can use your own selection of toppings, depending on what you have or like. I have a list of equipment in affiliate links at the bottom of the page, including the mold I used for the central spider. You can peek at those- it doesn't incur any extra cost should you buy and costs nothing to look so you can get more detailed information.
I hope you enjoy and don't forget to get over to the Welcome page and sign up for the raffle if you have not already. I want one of my readers to win! Good luck and happy haunting....
~s
Spider Web Brownie Pizza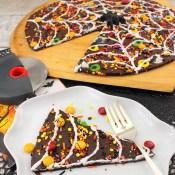 Ingredients:
Method: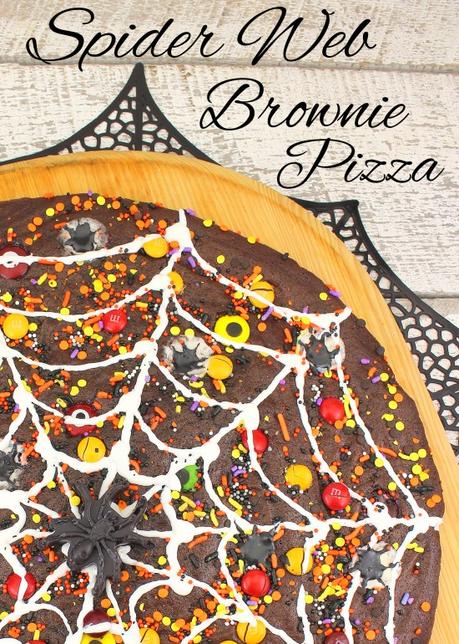 You Might Also Like: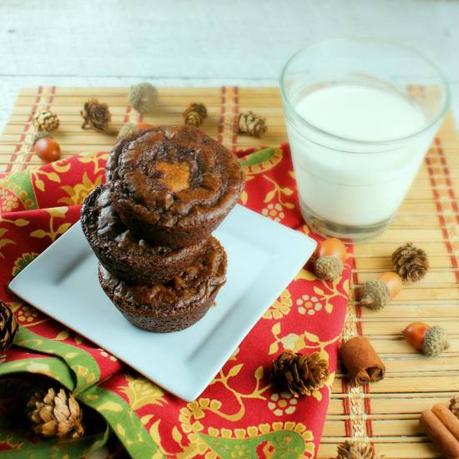 Caramel Apple Brownie Cookies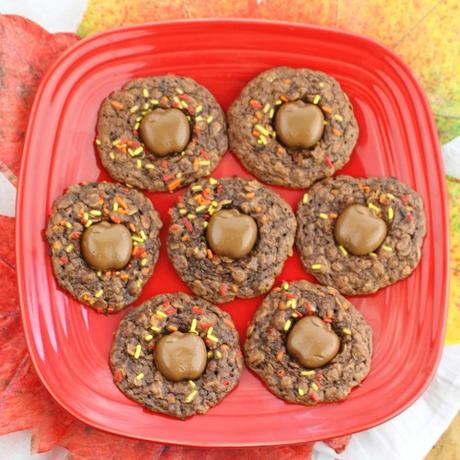 Spider Web Taco Dip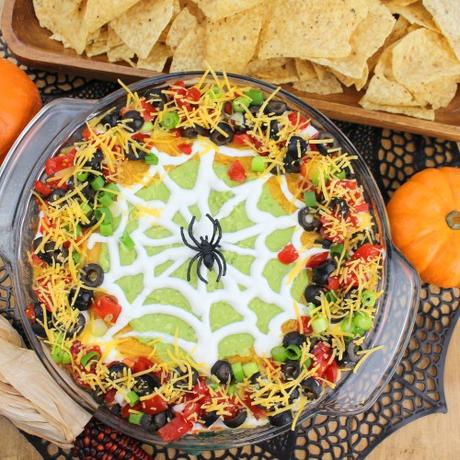 Caramel Car Bomb Brownies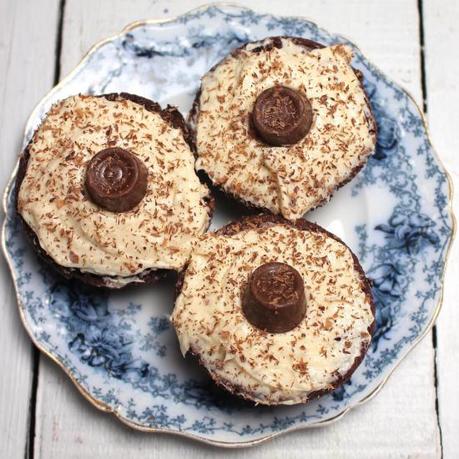 Spooky Spider Chocolate Chip Cookies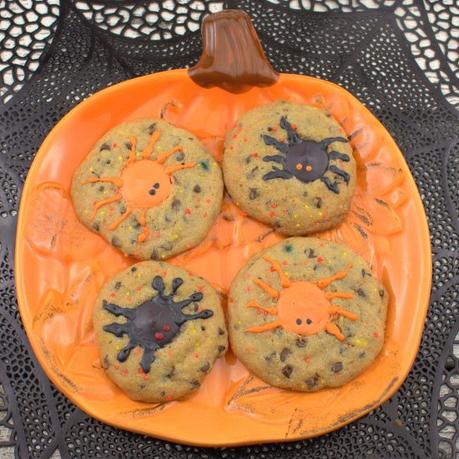 Where to Purchase Equipment and Ingredients
For This Recipe (plus my fav picks):
Disclaimer: This post contains affiliate links which offer sources for ingredients and equipment, if needed. Clicking on them doesn't cost you anything but helps pay the electric bill and keep the blog lights on should you purchase anything during your visit! Thanks for your support.