Each week my blogger friends get together and feature
Gourmet magazines 50 women game changers
.  This week it is Ree Drummond. Unless you just crawled out from under a rock, she is the writer, photographer, blogger extraordinaire of the wildly popular website
The Pioneer Woman
. Among other things, she is a cookbook author, mother, food celebrity and all around awesome lady. She lives on a ranch in Oklahoma with her husband Marlboro man, children and a menagerie of animals. She blogs about her experiences and we lap it up, like a kitten drinking a bowl of cream. I love her
Spicy Lemon Garlic Shrimp
.
That is what I will share with you today.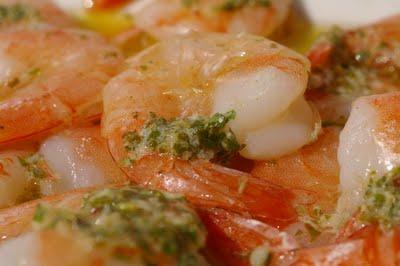 2 pounds Raw frozen Shrimp, Deveined, Shells On 2 sticks Cold Unsalted Butter Cut Into Pieces 1 teaspoon Kosher Salt 4 cloves Garlic, Peeled ½ teaspoons Crushed Red Pepper 1 whole Lemon, Juiced 1 handful of parsley Preparation Instructions Preheat oven to 375 degrees. Rinse frozen shrimp to separate, then arrange in a single layer on a baking sheet.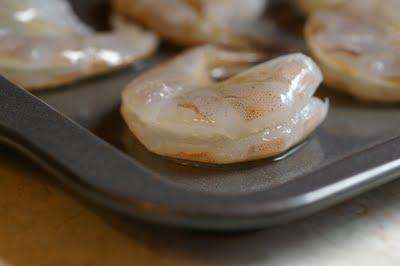 In the bowl of a food processor, add cold butter, garlic, lemon juice, salt, parsley, and red pepper.  Pulse until combined.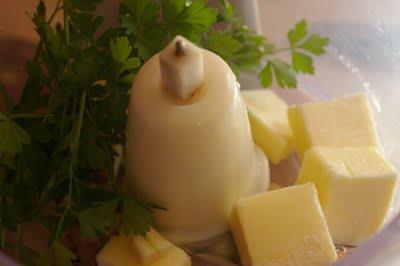 Sprinkle cold butter crumbles over the shrimp. Bake in the oven for about 25 minutes or until your shrimp is pink.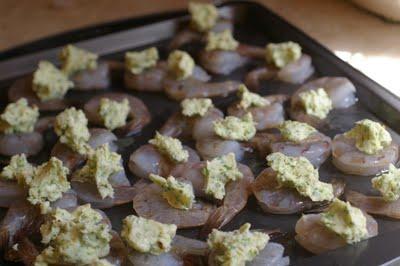 Serve with hot crusty bread. Peel and eat the shrimp, then dip the bread into the butter in the bottom of the pan.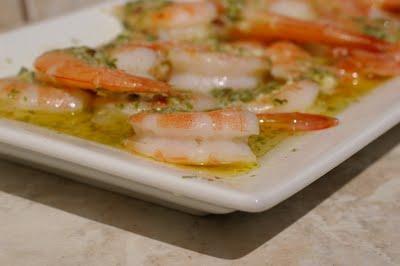 I agree with Ree when she told us "The juice left in the bottom of the pan is delicious dipped with the crusty bread."
Oh my goodness!
Here are more bloggers that feature the recipes of Ree Drummond today.
I hope you get a chance to visit them.
Val –
More Than Burnt Toast
, Joanne –
Eats Well With Others
Taryn – Have Kitchen Will Feed, Susan - The Spice Garden
Claudia - A Seasonal Cook in Turkey, Heather - girlichef
Miranda – Mangoes and Chutney, Jeanette – Healthy Living
April – Abby Sweets, Katie - Making Michael Pollan Proud
Mary – One Perfect Bite, Kathleen -Bake Away with Me
Viola - The Life is Good Kitchen, Sue – The View from Great Island
Barbara – Movable Feasts, Kathleen – Gonna Want Seconds
Amy – Beloved Green,Jeanette – Healthy Living
Linda - Ciao Chow Linda, Linda A - There and Back Again
Martha – Lines from Linderhof, Nancy – Picadillo
 Peace be with you,
Veronica