Spiced potato empanadas are a Jamaican inspired version of the traditional meat-filled Latino pastries with scotch bonnet and curry flavors.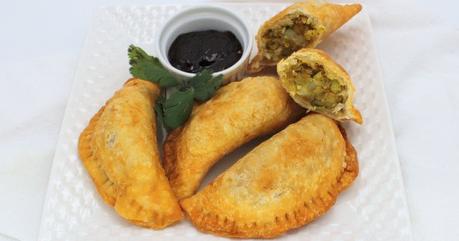 Spiced Potato Empanadas
By Sue Lau | Palatable Pastime
Spiced Potato Empanadas is my recipe of the day with the blogging group Foodie Extravaganza, which I am hosting this month.
National Empanada Day is coming up and it sounded like a wonderful idea as I love empanadas.
I decided to do a potato filling that would be both a riff off Indian samosa as well as Jamaican beef patties inside an empanada. I wanted everyone to be creative so this sounded like fun.
Pastry by Bayless
I had been looking at a recipe for picadillo empanadas by Rick Bayless. I utilized the dough from his recipe and used that to calculate how much filling I needed for mine. Of course, the 3 tablespoons he called for in the pastry circles is just too much filling so I cut it back.
The result is a little extra filling, which you can freeze for later or put in something like a tortilla like a soft potato taco. It would probably be good stirred into another curry or something like dal soup. It's delicious, so don't let it go to waste.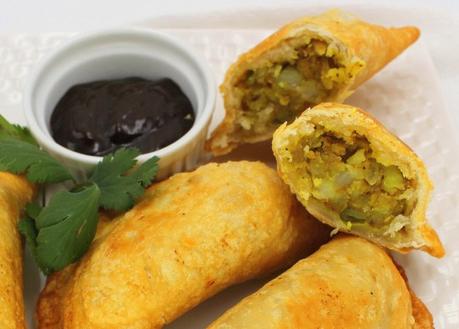 More Than Just Potato
In the recipe I call for chickpeas as well to give a more complex flavor and increase the usable protein for being meatless.
You'll notice I use lard in this so that would not be either vegetarian or vegan. Use vegetable shortening for that, but if you aren't being totally meatless, I recommend sticking with the lard.
Adjust Your Spice Level
Adjust the hot sauce to your taste or use a milder variety. The amount I use has a good bite, but not as spicy with the dip. If you don't like spicy, cut back. Of course, feel free to increase heat with another sauce like Trinidad Scorpion or Ghost Pepper sauce if you prefer. You can always mix and match with your family leaving the heat out of the mpanada and putting it into individual dips. I did that a lot when my daughter was little.
Reheat the Extras
These should freeze well and you want to thaw first before reheating. For reheat I recommend warming up on the counter for a bit so the inside is not refrigerated, using a conventional oven so convection does not overbrown it.
These are great as a party appetizer or you might like to have 2-3 for dinner with a small salad. They are more filling than they appear.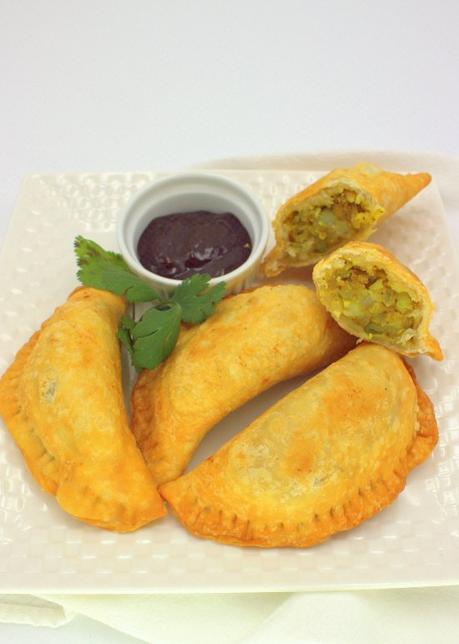 Foodie Extravaganza
National Empanada Day (Wednesday April 8th)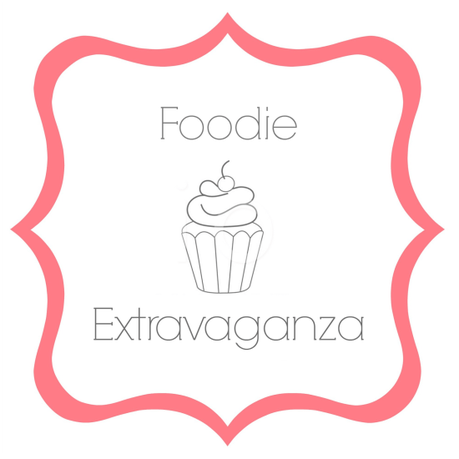 Spiced Potato Empanadas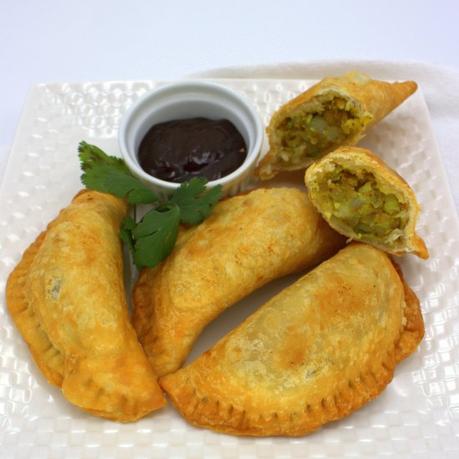 You Might Also Like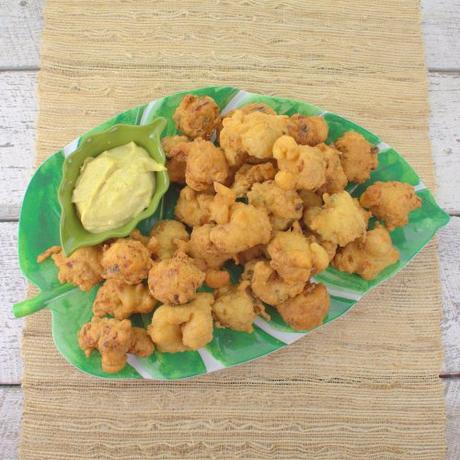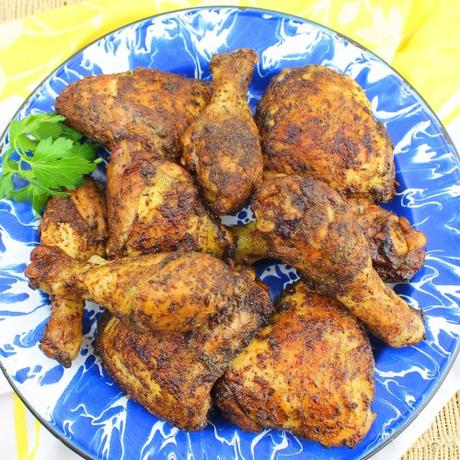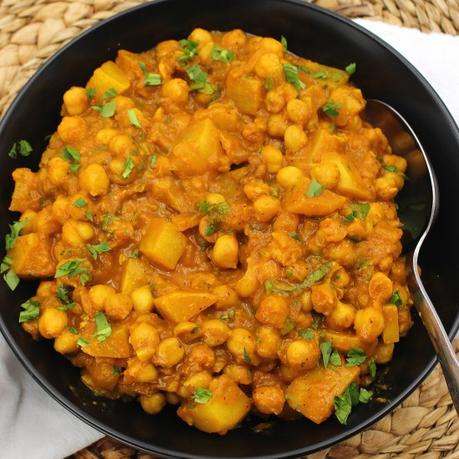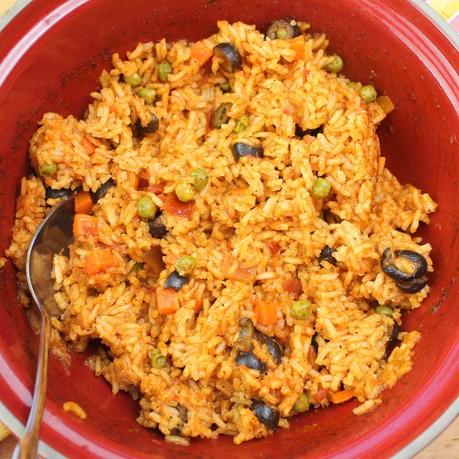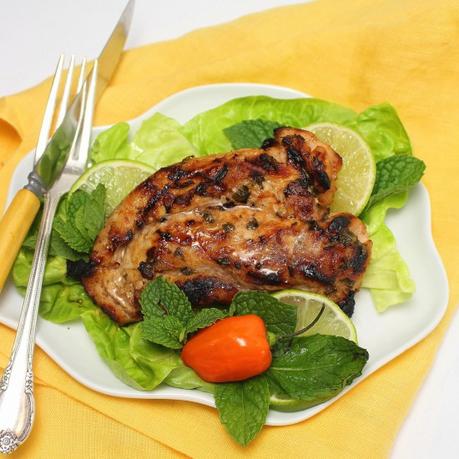 Spiced Potato Empanadas
Spicy Potato Empanadas