Hi Huneybees,
It was like a dream when I was whisked into the colourful world of Dreamworks Trolls - TrollsTopia! I was joined by Queen Poppy, Branch and all the other Trolls as we sang and danced, and had tons of fun under the glitterific rainbow Hollywood Lagoon stage.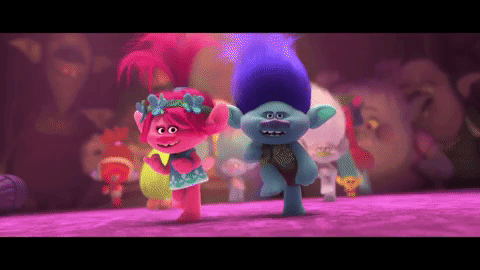 I got this feeling inside my bones
It goes electric, wavey when I turn it on
All through the city, all through my home
We're flying up, no ceiling, when we're in our zone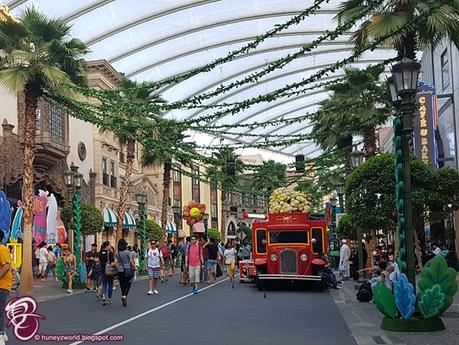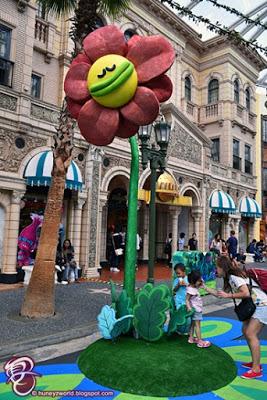 So where is the magical TrollsTopia? It's in Universal Studios Singapore! The whole of Hollywood Street has been Trolli-fied, bright colours, dancing flowers and bubbles welcome you, as you step into the premise and you will find yourself dancing to the tunes inevitably.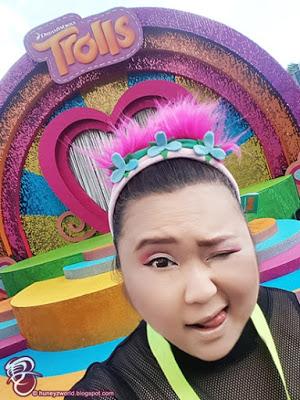 Trolls merchandises are for sale along the street, the first thing I knew I had to get was the Queen Poppy headband to go with my bright pink makeup. But I thought that was not Trolls enough, I had to do a little more...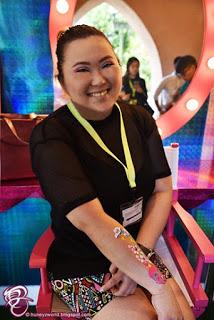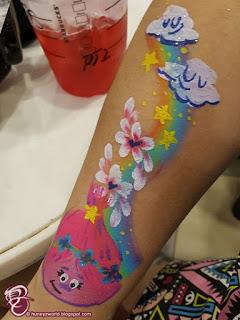 To complete my Trolls modification, I also popped by the Trollify Yourself corner where the friendly artists drew my favorite rainbow and Poppy on my arms! You can also opt for face painting for you and your kids amd don't forget to don on the provided DreamWorks Troll wigs for a picture session!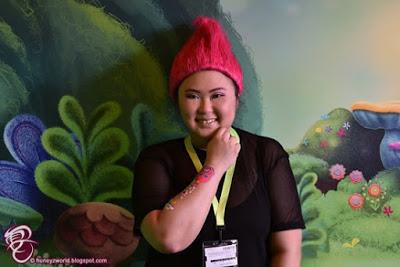 Call me Queen 
Huneybee
!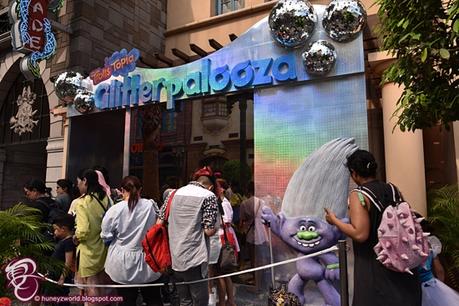 Now that I'm Troll-ified, it's time for fun and games! I popped into the disco-ready Glitterpalooza hoping to win some goodies home. 30 secs in this mirror house to pick up rainbow confetti only to realize I was suppose to pick those tickets with wordings on. Why?! Why?! Why am I so obsessed with colours?!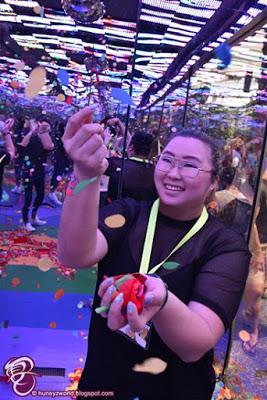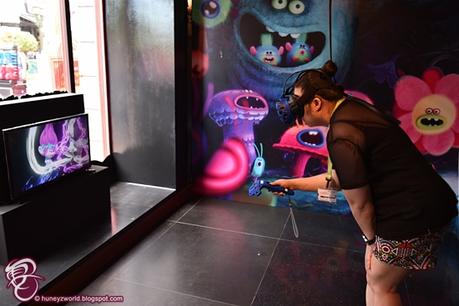 Afterwhich, I went next door to the 
Hollywood China Arcade and painted in the VR world with Poppy and Branch. With the remote in hand, I drew in 3D with the help of the VR Goggles. There was so many different brush styles to choose from and so many colours, I was simply spoilt for choice! When you are done with your drawing, you can bring it home in a form of 
keychain or photo print out.