HOME $ GARDEN
❤ ❤ ❤ ❤ ❤ ❤ ❤ ❤ ❤ ❤ ❤ ❤ ❤ ❤ ❤ ❤ ❤ ❤ ❤ ❤ ❤ ❤ ❤ ❤ ❤ ❤ ❤ ❤ ❤ ❤ ❤ ❤ 
Old mix-and-match always brings new change and beauty in life!
 M
y first visit to Olive Bar and Kitchen was when MAX Design Awards 2014 was held. Olive is very close to Qutub Minar and a
touch of history, art and ancient India surrounds as you enter this area - Qutub
. To me Olive seamlessly compliments the aura of ancient India and you'd feel that even if you are a first timer in New Delhi. I was awestruck when I entered!
I always like the idea of mixing old or old-looking items to give an alluring modern angle. Be it fashion, home decor or character building, acquiring and embracing old always brings a fine touch to everything I just mentioned. Olive interiors were exactly like that! I would not talk about food because for that you can always pay a visit to our
food blog
. SSU will focus on shopping, saving and recreating from now on as much as it can! So, without forgetting that promise let's continue.
Uneven chalk-white (
I made that up because it's exactly same white hue that I got when I painted my canvas shoes with chalk to make it extra white
) walls and blue wooden doors made of planks,
rusted iron artifacts
like the one in below picture, looks like a cage, or a huge candle holder, old looking fabric's cushion covers etc. On top of that I have never seen as much greenery in New Delhi as I witnessed that day in Olive. You'd feel like you have come to some other city.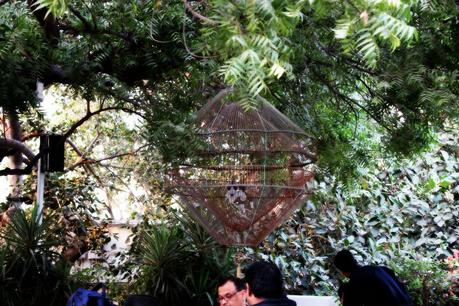 When I looked at these cushions from far, I fell in love with pink color, floral fabric and checks - so fine! But when I was near, I realized that these cushions, specially the floral one, looked old (but they were not). And even if they were, I am head over heels.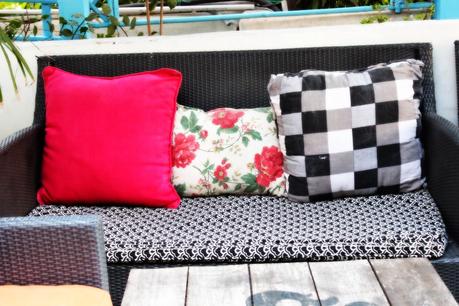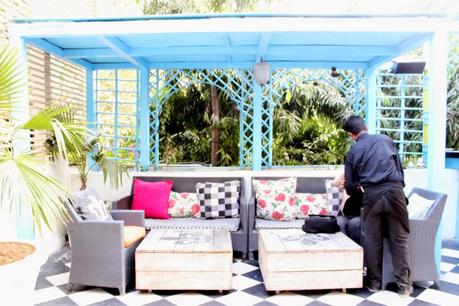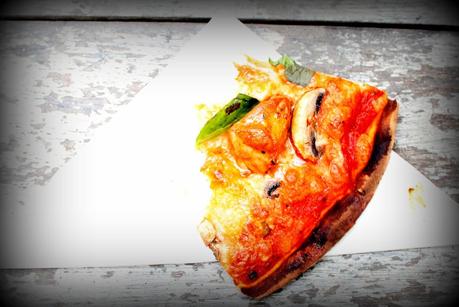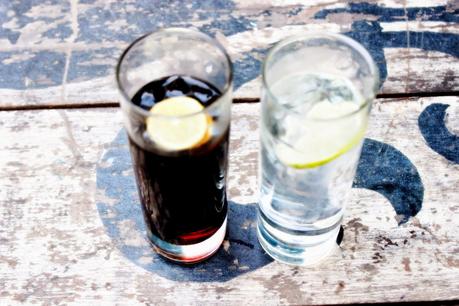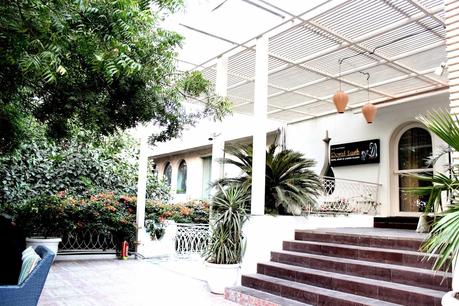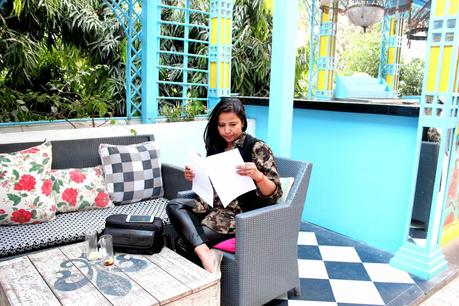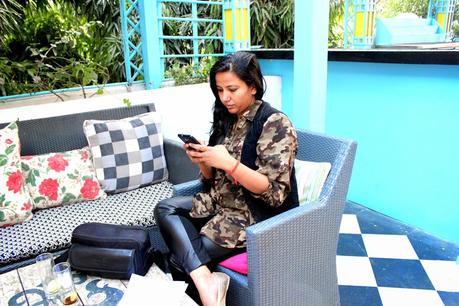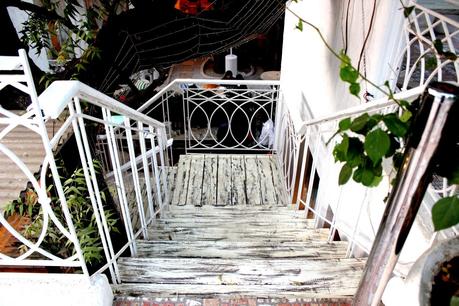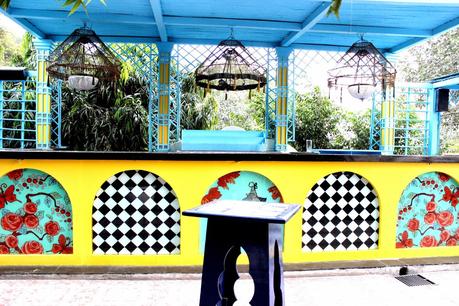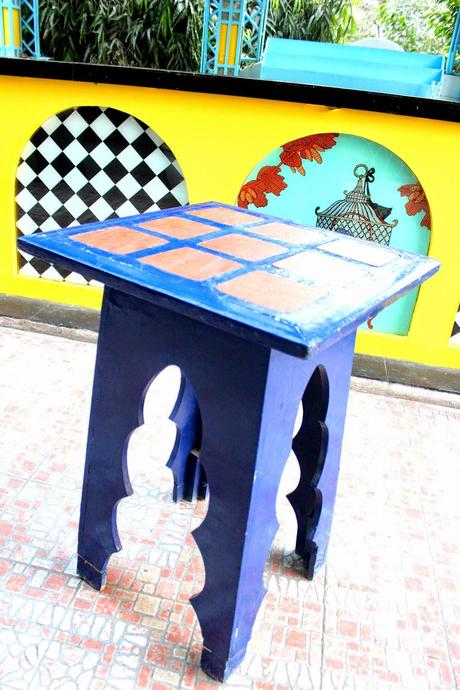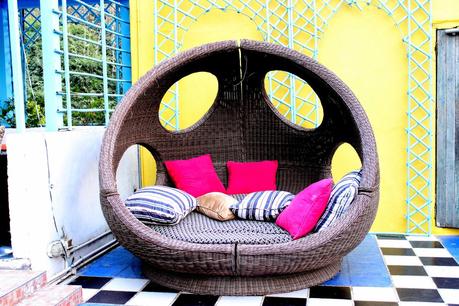 A day bed is all one would need in his modern home to feel relaxed and cosy!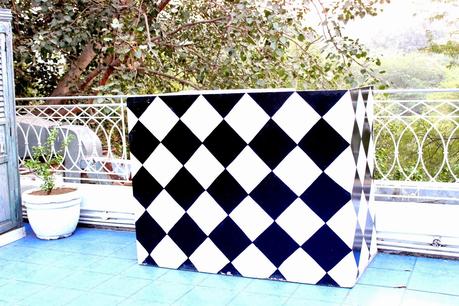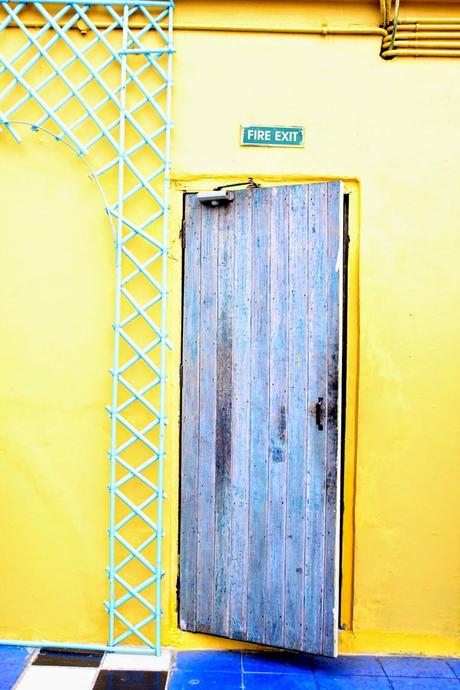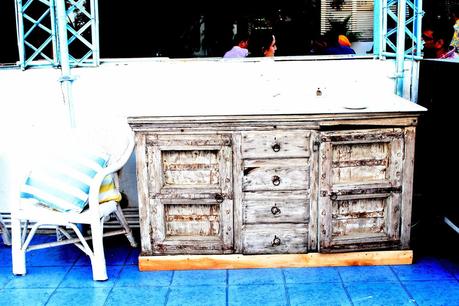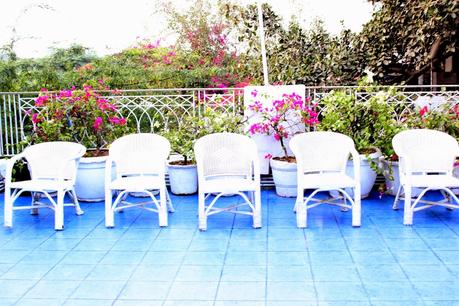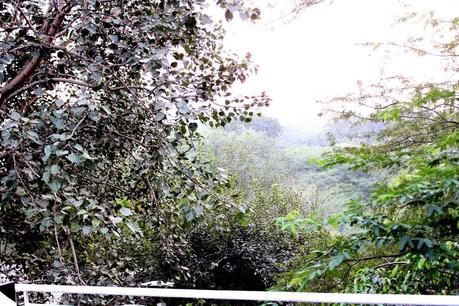 ...so before you throw out the oldies, do brainstorming.
style
shopping
Let me know if you also love recycling-reusing-reducing like me or you are one of those who want only fine and new things in life! I would love to know.
Happy Weekend you all!