If you live in Delhi and are hunting for a nice weekend getaway, then this piece would be of some help. There are many tourist places near Delhi in all directions. So, it is no hassle to come across something which fascinates your tastes and fits into your budget.
We take a quick look into some of these places:
Agra: Agra is around 200 km from Delhi and does not take more than 3-4 hours to access. Its big USP is the Taj Mahal. But other than the Taj, Agra also holds other imposing monuments and palaces. The Fatehpur Sikri and the Agra Fort would be the right testimony to the city's Mughal heritage.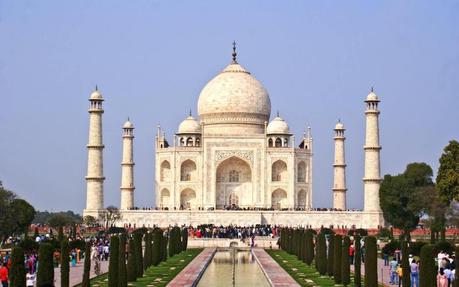 Mathura: Mathura has that rustic village charm. Plus, it is the birth place of Lord Krishna and has some serene temples. Apart from temple trail, you can also observe the finesse of the art and architecture present in the city. Barely 147 km away, Mathura is one of the most popular tourist places near Delhi. And it would be great if you can fix your plan somewhere near Holi.
Bharatpur: Bharatpur has that lovely bird sanctuary which can give any photographer sleepless nights. It is a beautiful place teeming with several winged friends of ours. Make sure to carry your cameras and field glasses so that you can capture the pics of these fascinating birds. With superb ambience and alluring poetic beauty of the nature, Bharatpur makes for a great getaway. And it is only 182 km from the capital city, thereby giving you a hassle-free and time-saving journey.