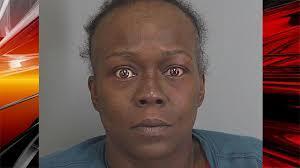 Local news reports
An Inman woman has been charged with shooting and killing her boyfriend, who was on home detention on a murder charge for a death 11 years ago, according to deputies.
Sharon Nicole Miller, 39, is charged with murder.
Spartanburg County deputies believe Miller shot 38-year-old Steven Lee McDowell around 10 a.m. Monday, and then called 911.
McDowell was on home detention after being charged with murder in 2010 in the death of 34-year-old Michael Smith of Spartanburg back in 2001.
Would someone please explain to me what is going on in Spartanburg, South Carolina. That fair city seems to be in the news regarding gun violence more than Chicago.
The Waffle House was twice in the news.
Sheriff Chuck had something to say.
The NRA had something to say
Domestic violence in Spartanburg county
Those are just a few examples. Is that part of the South particularly violent?  Is there a higher concentration of guns there than, say, Atlanta or Richmond?
What's your opinion?  Please leave a comment.