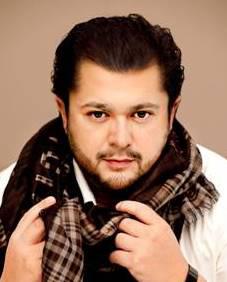 Celso Albelo replacing JDF in 'I Puritani' this month
Tenor Celso Albelo will travel to Japan this week to take the lead role in the opera I Puritani  vacated by Juan Diego Flórez.
According to his website, Flórez broke a small blood vessel on a vocal cord after swallowing some sea water which is not a serious injury but does preclude him from singing.
Albelo will be touring Japan with the Bologna Teatro Comunale alongside Italian soprano Desirée Rancatore.
The production, written by the quintessential composer of bel canto opera Vincenzo Bellini, will be directed by Pier'Alli and conducted by Michele Mariotti. It will premiere at the Biwako Hall in Otsu on September 11 then on to the Bunka Kaikan in Tokyo for two performances on the 17th and 21st.
Albelo's tour of Japan precedes a season of European debuts including  performances with the Royal Opera House in Covent Garden, London (La Sonnambula), the ABAO in Bilbao, (Spain, L'elisir d'amore) and the Valencian Palau de les Arts (Spain, Thäis).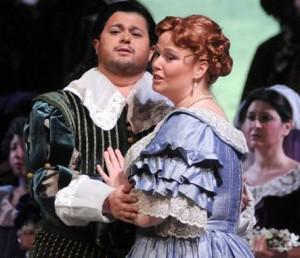 Celso Albelo in I Puritani / photo c. P. Stanzione
Other upcoming performances include a return to Tokyo to give a concert and a trip to Tel Aviv to perform Rossini's Stabat Mater, as well as returning to La Fenice in
Venice, also with Elisir d'amore.
* * *
For more information about Celso Albelo, visit his website, available in three languages.