Spain is among the popular tourist destinations not only in Europe but in the entire world. The country is among the long list of mountainous countries in Europe. The mountains and plateaus cover approximately 90% of the whole country.
Now, what's stopping you from visiting this beautiful country? Since, to enter any European country which is a member of Schengen Zone, you will need to apply an ETIAS. In this case, you will need to apply for ETIAS Spain to be allowed to enter the country.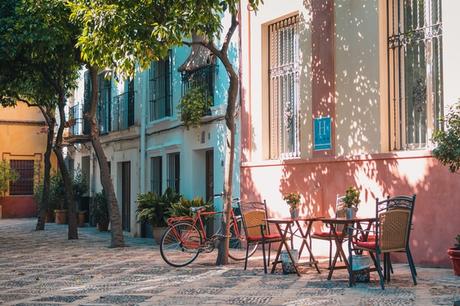 Good transportation network makes it simple to get around Spain.
Despite the fact Spain is a large country, getting around the country is easy. With a broad array of buses, ferries, trains and domestic flights, you can easily eat your breakfast in Malaga and lunch in Madrid.
Its transportation network reaches nearly every corner of Spain and it's safe, efficient, clean and on-time. Any state which claims to be one of the best tourist destinations in the world requires to have excellent transportation, and Spain has that in abundance.
It is a cultural giant.
This country has a rich history. The first people to settle in Spain was about 35 million years ago. Many people from various cultures, religions and nationalities had a significant impact on the development of this country. Therefore, it is interesting to see the historical sightings of Spain for history lovers.
Besides, it has one of the famous museum, the Prado Museum located in Madrid. The museum contains a variety of pictures, making it hard to place all the exhibits in one building and look for a single day.
It has many more popular museums such as the national museum of Catalonia and Picasso museum located in Barcelona. El Greco Museum in Toledo. The national museum of sculpture in Valladolid, among others.
Beautiful beaches and resorts
With coastline, which is covers above 5000 miles, this beautiful country in Europe has thousands of elegant beaches from small rocky coves to the most elongate strips of golden sand.
Holidays on Spain coast resorts are favorite with many tourists from various countries. This tourism is the most significant for the country's economy. Its mild climate and the beautiful sandy beaches of the Atlantic Ocean, Mediterranean Sea, Balearic and the Canary Islands attract millions of visitors from different countries.
Many European countries do not have such a comfortable climate and warm sea. People from central and northern Europe tend to spend their holiday vacations in places with warm weather such as Spain.
Spain has long been a holidaymaker for tourists from Britain, and it remains their top tourist destination. Still, summer resorts are popular among the residents of Spain too.
Island life
The Balearic and Canary Islands are among the most prominent tourist destinations in Spain.  About 25% of the tourists heading offshore to Ibiza, Majorca and Minorca for a captivities mix of relaxation and hedonism among some of the Mediterranean attractive islands.
From the Mediterranean to the Pyrenees, and to the Atlantic, Spain is much more diverse than stereotypes would have you believe. Bullfighting and paella may be Spanish, but neither defines this well-known Iberian country. You will witness a lot in Spain; all you need is to book a flight to this mysterious country!
Author Bio:
Susan Noel is an experienced content writer. She is associated with many renowned travel blogs as a guest author where she shares her valuable travel tips with the audience.