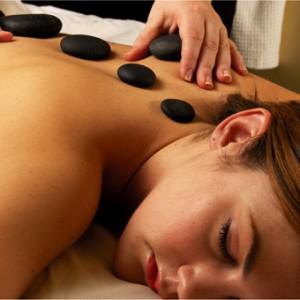 Spa experience gifts, as luxuriant gifts for the women in our lives or simple indulgences for ourselves, pack a punch when it comes to relaxation and health benefits.
Often thought of as simply feel-good luxury, massages and other spa treatments have been found to accomplish much more than just a warm tingly feeling.  By relaxing the body and relieving stress (that meddlesome condition, instigator of nearly every known disease and condition), massage and other spa treatments have been shown to aid in cancer recovery and pain management, alleviate anxiety, depression and sports injuries, and even contribute to infant growth.
So—that spa gift certificate you thought was just a fluffy thank you for your girlfriend?  It's actually contributing to her overall health and wellbeing.  Thank you, indeed.
And spa experience gifts make finding the right spa package simple and easy—no matter where your gift recipient lives.  With a range of spa packages available all across the United States, there's a mani-pedi, detoxifying seaweed body wrap, or Swedish massage for the woman in your life.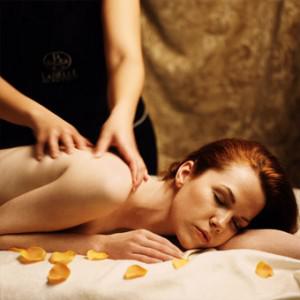 Never heard of an experience gift?  Here's a quick introduction.  Bypassing all the clutter and materialism of tangible objects, experience gifts cut straight to the heart of gift-giving: the heart.  With thousands of experiences available, ranging from Fighter Pilot for a Day experiences (perfect adventure gifts for men) to private art lessons, wine tasting sails, and moonlit kayaking excursions, the idea is to give people something that really does last forever—an experience, a memory, a dream come true.
These five spa experience gifts are just a sample of the toe-rubbing, stress-drowning, endorphin-releasing gifts out there.  Enjoy!
Hot Stone Massage: These hybrid massages, drawing on various cultural techniques and Swedish massage, utilize warmed stones to place on specific points across the body.  The stones radiate warmth, soothing and relaxing your muscles while the therapist performs traditional Swedish massage techniques.
Seaweed Body Wrap: A true full-body experience, this body treatment begins by exfoliating the skin with a dry brush before a seaweed mask is applied from head to toe.  Recipients are then wrapped up to allow the mask to perform its re-mineralizing and detoxifying, followed by an in-spa shower.
Thai Floor Massage: Nicknamed the "lazy man's yoga", this massage technique was developed by Ayurvedic doctors and Buddhist monks in India over two thousand years ago.  Recipients lie fully clothed on a soft floor mat while a therapist manipulates the body into various stretches and yoga poses, utilizing acupressure and energy balancing as well.
Mani-Pedi: Personally speaking, there's nothing to decompress like getting your toes (and pinkies) rubbed.  Sit back and catch up on the gossip magazines while professionals soak, scrub, trim, buff and polish your fingers and toes.  You'll enjoy over an hour of pampering and, of course, walk away with bejeweled fingertips.
Minkyti Facial: All facials work to restore your skin's natural, healthy balance.  Certain facials, like this Mintkyti facial, utilize silken algae masks, steam, acupressure, and connective tissue massage to reinvigorate and remineralize your skin.
About the Author: Mandy Evergreen is a blogger for Cloud 9 Living in Boulder, CO. Cloud 9 Living is the largest provider of experience gifts in the United States, offering over 1,700 unique and memorable experiences in 43 major cities. Check out their most popular experience gifts for great gift ideas or view their entire catalog at www.cloud9living.com.