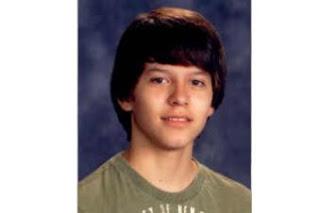 (Dalton Williams Photo Courtesy: KELO-TV)
Local news reports
The alleged shooter, 16-year-old Braiden McCahren, has been charged as an adult, with first degree murder. He shot his friend Dalton Williams, who was the same age, in the chest with a shotgun, said police.

The Capital Journal in Pierre reports that the teens somehow bought a .22 caliber rifle from a local gun shop. The boy had other guns at home.

Then they picked up Williams and went back to the shooter's home to eat. The third friend told police that the he was arguing with the McCahren over a paintball incident and that they began wrestling in a joking manner.
Then McCahren retrieved the shotgun and aimed it at friend—known as "T.Y."   "T.Y." tried to slip out of the door. Williams stood in between the two boys and that's when the gun fired. The gun fired at close range into his chest.
T.Y. ran out of the house and called 911. Williams died at the hospital.
It sounds like the intended victim escaped unharmed and the other friend took the shot. Should that matter?  Let's say you try to shoot someone and end up shooting someone else.  Can you claim that you didn't intend to shoot him?
What about the parents?  Do they have any responsibility in this? Are 16-year-olds allowed to own their own guns in South Dakota?
Please leave a comment.