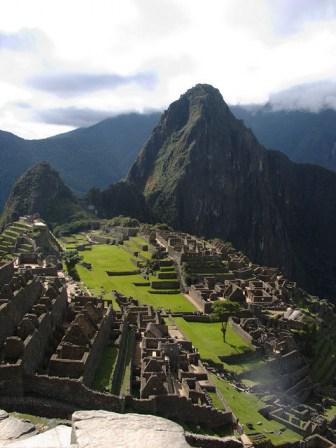 Some of South America's most important and fascinating cultural heritage sites are under attack from looters known as "huqueros" who go on to sell the artefacts to collectors and tourists.
A Peruvian local explains: "They come at night to explore ruins and dig holes. They don't know the history, they're just looking for bodies and tombs, looking for things to sell."
The issue carries extra weight this year as it is the 100th anniversary of the rediscovery of Machu Picchu by the historian Hiram Bingham. A discovery that ironically saw many of the original finds relocated to Yale University.
A recent report by the Global Heritage Fund outlined Mirador, the cradle of the Mayan Civilization as being under threat also:
"The entire Peten region has been sacked in the past 20 years and every year hundreds of archaeological sites are being destroyed by organised looting crews seeking Maya antiques for sale on the international market."
Most of the huqueros are farmers trying to supplement their meagre incomes. One of the police officers tasked with environmental protection in a region of over one million people is facing an uphill struggle:
"I've been doing this for 28 years. There are three of us and one truck. It's insufficient but we do everything possible".
If you would like to visit South America why not get in touch and see which one of our projects suits you the best.