Three is the magic number today on the Frontier blog. In a week dedicated to the fascinating continent of South America, today we look at some of the most important aspects to consider whilst traveling in this wonderful place.
Secluded Beaches: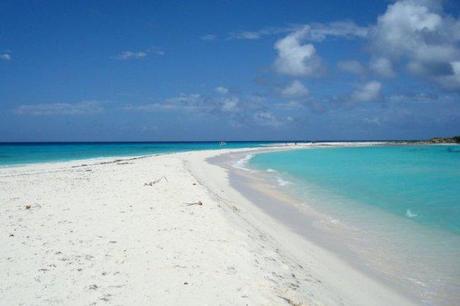 Los Roques (Photo courtesy of Márcio Cabral de Moura )

La Pedrera, Rocha, Uruguay
This small seaside village is being hailed as the latest place to kick back and relax in Uruguay; a chilled alternative to its expensive and exclusive neighbours, Punta del Este and José Ignacio.
Los Roques, Venezuela
Los Roques can be reached via a short flight north of the capital of Venezuela, Caracas. Made up of around 300 idyllic Caribbean islands, this really is a beautiful and unspoilt archipelago that receives relatively little tourist attention.
Fernando de Noronha, Brazil
An archipelago of around 21 islands make up this stunning and isolated paradise. Although difficult to reach, being 214 miles off the northeast of the mainland, it is well worth the effort.
National Dishes: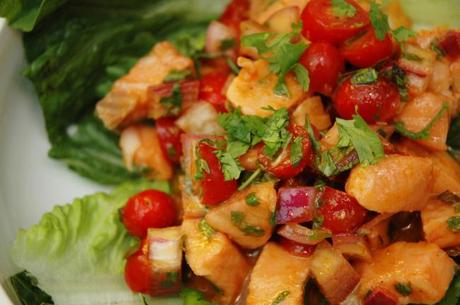 Ceviche (Photo courtesy of Lori_NY)
Feijoada, Brazil
Feijoada is Brazil's national dish; a beautiful combination of black beans (from which the name comes) and pork, served with rice, fresh orange slices and cassava flour. Try it.

Parrillada/asado, Argentina
Parrillada and asado are dishes of various beef cuts cooked on a parrilla (grill/barbeque). A glass or three of Argentinian Malbec is a mandatory accompaniment.
Ceviche, Peru
Ceviche is popular all over Latin America, not just Peru. However, it is considered the national dish of this wonderful country. It consists of a citrus-marinated seafood salad. The raw fish is left to soak up lemon/lime juice, sliced onion, coriander and chilli, as well as a few other ingredients. A perfect dish for a hot summer's day.
Cocktails: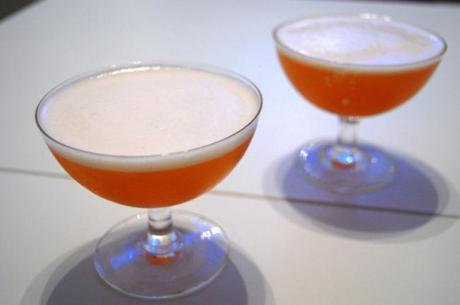 Pisco Sours (Photo courtesy of twohelmetscooking)

Caipirinha, Brazil
This Brazilian cocktail fuses fresh lime, a generous amount of sugar, and cachaca, a sort of Brazilian rum. Amazingly refreshing and dangerously tasty.
Pisco Sour, Peru
Peru's favorite cocktail sounds a little weird at first, but we're sure you'll be convinced once you try it.  Pisco, lime, syrup and egg white come together in a delicious little tipple. Ideally served on a nice secluded beach with some fresh ceviche maybe.
Jote, Chile
This simple little mix of red wine (often the cheapest you can find) with cola is very popular with the younger generations in Chile, as well as in Spain, where it is known as 'calimocho' and drunk at the huge gatherings of 'botellon' (big bottle).
Party cities: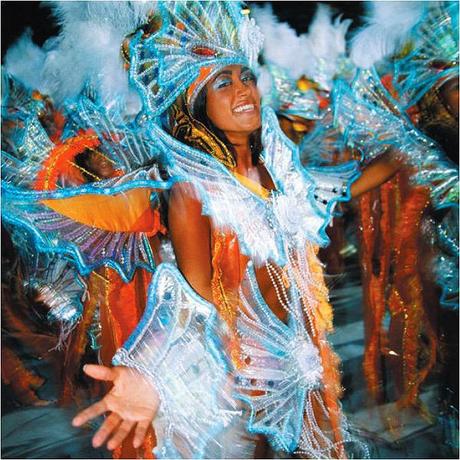 Rio carnival
Buenos Aires, Argentina
The hedonistic atmosphere on a night out in this incredible city is something that must be experienced to be believed. The fusion of South American and European culture make this a unique location to let your hair down.  
 
La Paz, Bolivia
La Paz sits at 3000m above sea level, so acclimatising might be a good idea before you start partying too hard. Bolivia's capital offers friendly locals and a huge backpacker presence, so finding friends isn't hard.
Rio de Janeiro, Brazil
This vibrant metropolis deserves to a place on this list for its world-famous carnival alone. Colour, food and fun are a given in this beautiful and iconic city.
Journeys: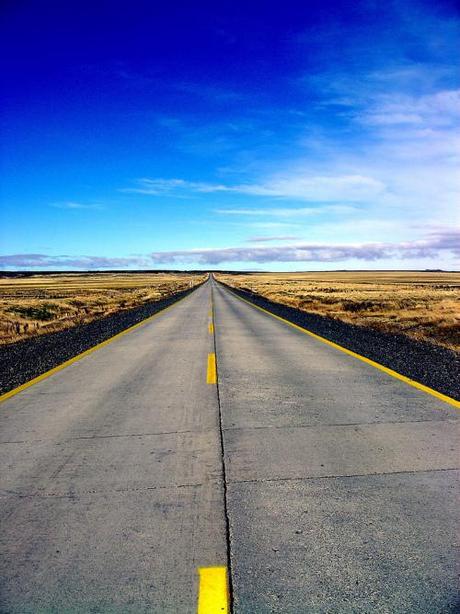 The open road (Photo courtesy of Jeremy Vandel)

Amazon River by Boat:
Travelling in South America would not be complete without at least a brief cruise on the Amazon or one of its many tributaries. Pink river dolphins, howler monkeys, caiman and all the macaws you could ever wish for are just a few of the amazing animals you could come across. Simply put, its unmissable.
White-knuckle Mountains by Bus:
Backpacking in South America is pretty much synonymous with long and nerve-jangling bus trips. As with most places, it offers the cheapest form of transport. However, here it often requires nerves of steel with sheer cliffs, narrow tracks and notoriously care-free drivers all common features.
Epic Road Trip by Motorbike:
South America has some of the most picturesque and scenic landscapes on the planet, many of which are reachable by road. What better way to experience them than with the wind in your face, and nothing but open road before you?
By Alex Prior