Sourdough pancakes are easy when using sourdough starter or discard- and have a delicious tang that makes a perfect short stack for breakfast.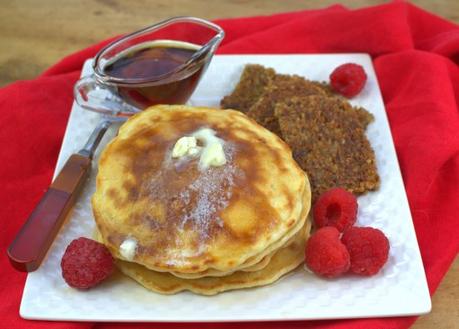 Sourdough Pancakes
By Sue Lau | Palatable Pastime
My recipe of the day is with the blogging group Fantastical Food Fight, where each month we blog recipes utilizing a specific ingredient or theme. This month it is sourdough. What fun!
I first started making sourdough years ago when I used to post at Recipezaar (which morphed into Food.com then Genius Kitchen- you know the place, right?) I had tried a recipe for sourdough starter that Bergy had posted (Bergy still posts at Recipezazz along with Kittencal and a few others), and afterwards, used that starter to make sourdough pancakes. I am also sharing a pancake recipe with you today, pretty much based on the same one. It is an adaptation of a recipe by Patricia Duncan.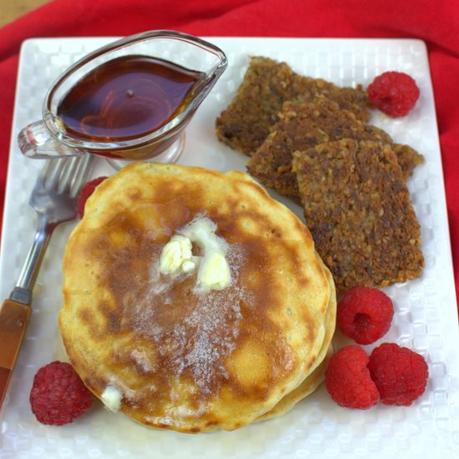 Planning what to make with Sourdough
I was thinking of making a sourdough boule- which I love. But as luck would have it, I still had some boule in the fridge. Do you keep you bread in the fridge to help keep it fresh? With just the two of us here, and me having to limit how much bread I eat, it just makes sense.
My Love of Sourdough-Even if not Mine!
The sourdough boule I had on hand is by Sixteen Bricks bakery here in Cincinnati. Their bread is so over the top with flavor and crumb that I don't even really need to make bread if I grab one of their loaves. If you live locally, you should grab one and enjoy.
Looking Ahead for More Sourdough Recipes & Tips
But if not, we are going to be utilizing a number of sourdough recipes, both today in the linkup below, shared by friends, and also I will post more later, since I have a starter going.
A Specialty Starter?
The starter I used for this is based on one somebody was using at Recipezaar that they had sent off for- a Red Sea Starter, which was dried. Did you know you can dry some of your starter and save it for whenever? Anyway, they were kind and loving enough to send me some, which promptly fell to the back of the pantry since I had a starter going at the time. And over time I forgot about it when I needed it and remembered it when I didn't and now (embarrassingly) I have to say that after 16 years I finally got the thing going.
From Bed to Breakfast!
You might think it wouldn't get off the drawing board but no. It took off so gangbusters that I thought it might bite me when I went to feed it. So thusly, I have given it a name, and that name is Fi-Dough- kind of like the rottweiler of the sourdough world. Fi-Dough is sleeping right now, waiting in the fridge for another chance to "rise to power".
When I get a few moments I will make a post on sourdough starters, how to start one from scratch, how to start one from dried, how to tend it, and also how to put it to bed. If you're like me, you'll bake and bake and bake with it then suddenly get bored. If you know how to store it you don't have to worry about it sitting in the fridge there, getting all funky and stuff.
Flapjacks are Easy Peasy
But for now, we'll make pancakes, since you don't have to worry about flipping the oven on for that one, and it makes a nice add on for breakfast or brunch.
I didn't have my strawberry syrup made in time for these, but check that recipe out, as I would recommend putting sliced sugared strawberries on these pancakes, topping that with syrup, then burying the whole shebang under a mountain of whipped cream.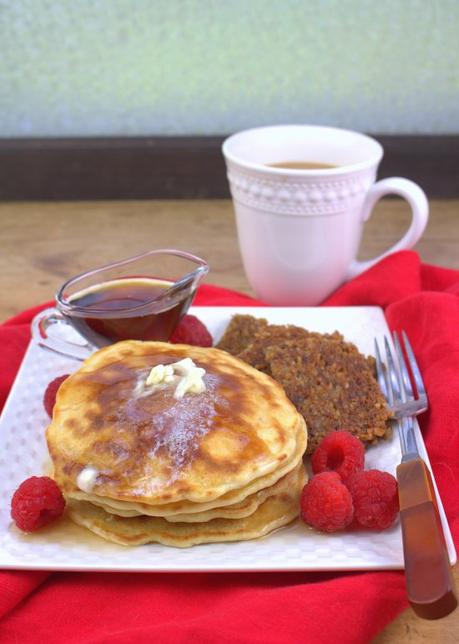 Fantastical Food Fight
Fantastical Food Fight is a monthly blogging group hosted by Sarah Ellis.
Each month we blog recipes on a common theme.
Sourdough Food Fight
Visit Link Party

You Might Also Like: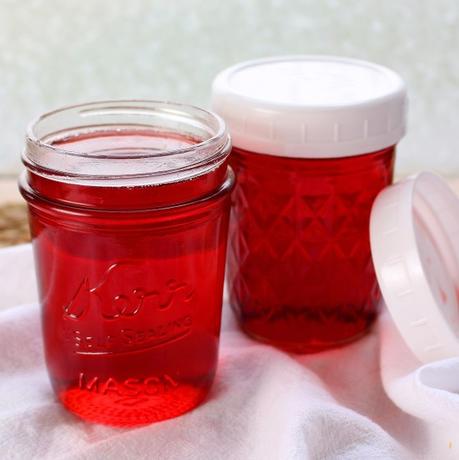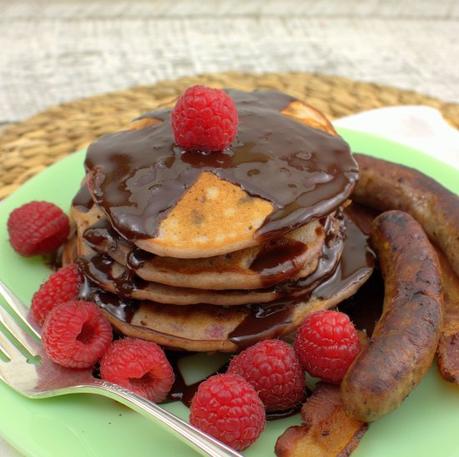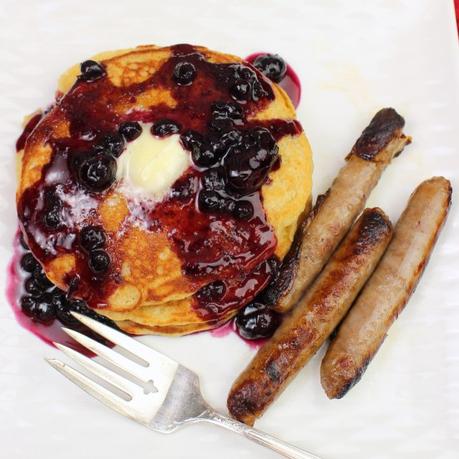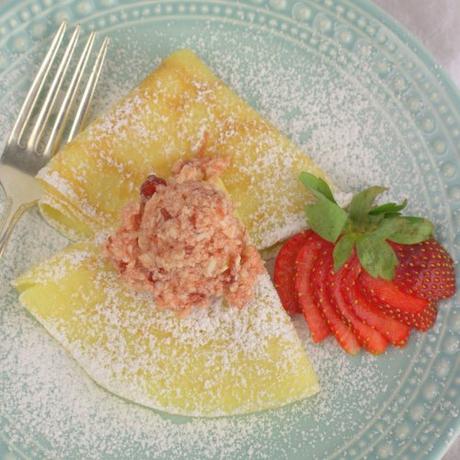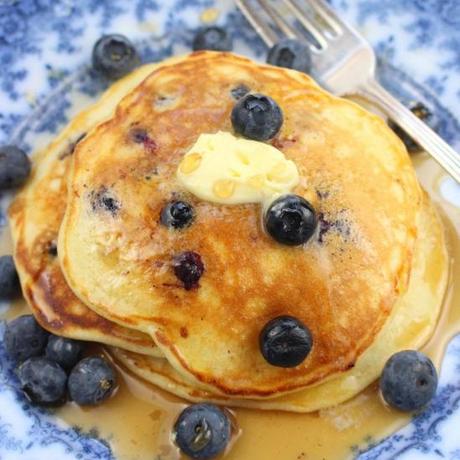 Sourdough Pancakes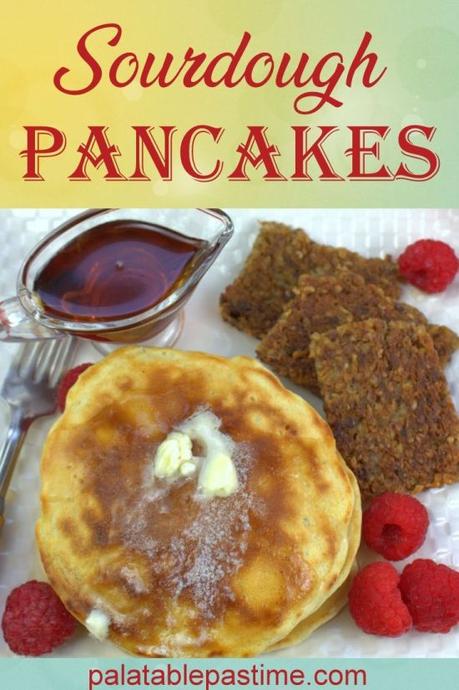 Join my Facebook Community for lots of recipes and cooking fun not just from me, but from friends all over. It's a cooking-palooza!