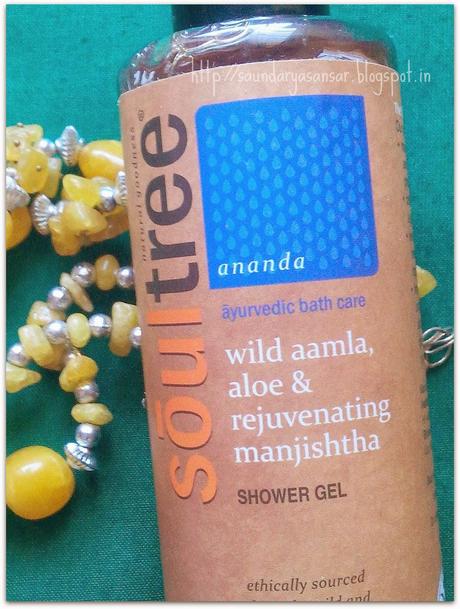 It is safe & gentle for repeated and daily use, even for children..
Chemical & Soap Free, BDIH Certified Natural, Ayurvedic Shower Gel, Fit for daily use.
While showering, use the gel with a natural loofah or a bath sponge and rinse. It is gentle enough for repeated and everyday use.
This citrusy shower gel, helps de-stress & energizing the bathing experience & is ideal for every use.
Price- 250 INR for 200 ml from joybynature.com
Aqua, Coco Glucoside, Lauryl Glucoside, Glycerine, Aloe Barbadensis (Aloe Vera)* Juice, Emblica Officinalis (Aamla)*, Vetiveria Zizanoides*, Azadirachta Indica (Neem)*, Rubia Cordifolia*, Citric Acid, Parfum**, Xanthan Gum, Sodium Levulinate & Potassium Sorbate, Geraniol**, Linalool**, Limonene** *From Certified Organic Farms **From Essential Oils Preserved with Potassium Sorbate
The company has conceptualised their products under various categories from Mohini, Amrita, Ananda to Keshava.
The Shower gel belongs to Ananda which symbolises Joy
Joy because an ananda bath experience leaves you feeling fresh and your skin feeling soft, clean and protected. Joy, also, because every ingredient we use and every process we follow to make these shower gels do not harm or exploit farmers, fields, forests, or you.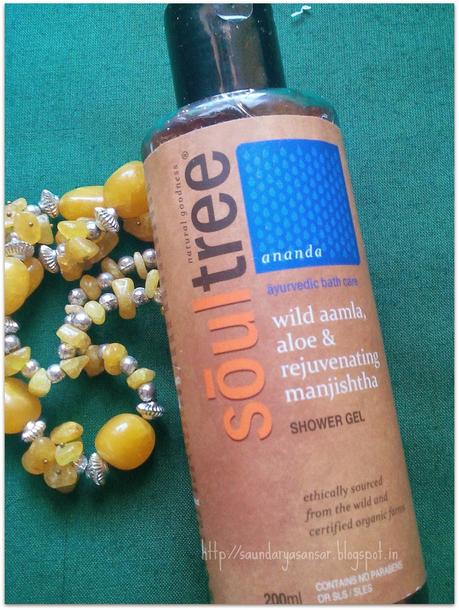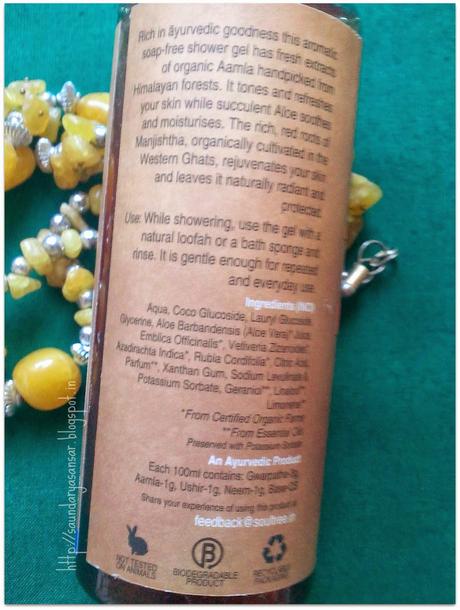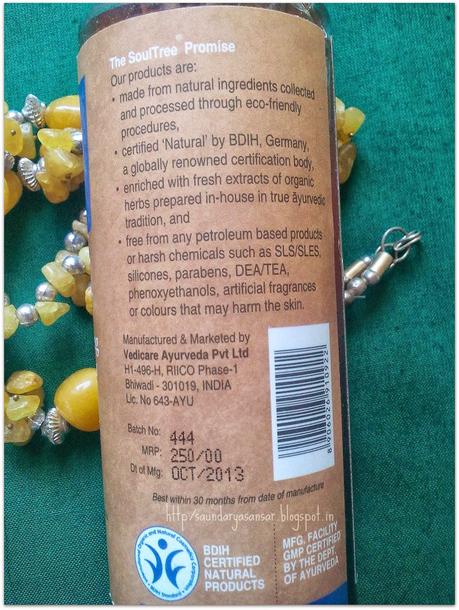 Another most significant thing i observed on the site is that the raw material is handpicked and they have displayed a brief video for the same. Not only this they ensure products are free from All harmful chemicals from SLS, Paraben, sulphates, pthalates & fragrance too. its not tested on animals so cruelty free too. Impressive!
You can find all the details on their site- www.soultree.in. I loved that the site has ample of information about the product, ingredients, method, usage etc. its so exhaustive to guide the buyer properly prior purchase.
Now lets talk about my Experience-
it comes in a transparent recyclable plastic bottle with a flip open cap.
This is brown gel with a nice citrusy aroma more like amla (& even like paan-betel leaf-although not an ingredient). The smell is good to let you enjoy the bath but not strong enough to bother your nose. The smell does not linger for long which i would have preferred to.
The gel is little runny to easily pull out on your loofah. it lathers wel l but you require little more quantity to cover your body as compared to other shower gels.
But post bath you will find that it cleans really well, maybe because of the amla content. No residue or greasiness but yes it is little drying so you need a body lotion post bath. I did not feel dry or stretchy immediately after bath but noticed certain dry patched after few hours. So a light body lotion would help.You will surely have a refreshing bath with this. Great option for these summers!
Overall an amazing Ayurvedic formulation for your body. Highly Recommended!