Sotheby's in Geneva has scheduled one of the world's most interesting watch auctions for next month. On November 13th, the famed auction house will feature two vintage Rolexes that "belonged to key leaders of the post-World War II world," according to National Jeweler.

The auction, "Pieces of World History," will be headlined by the Rolexes, as well as a rare Patek Philippe Reference 1518 chronograph.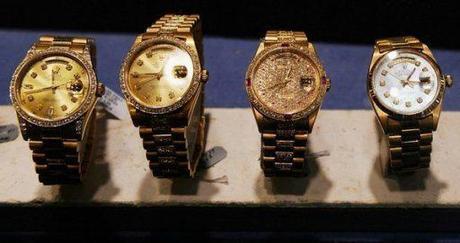 The first watch up for grabs is an extremely rare Rolex Oyster Perpetual, from circa 1948, owned by the first president of the Republic of India, Dr. Rajerndra Prasad; the Rolex was given to him as an inauguration gift in 1950 and features a map of India in Champleve enamel on its dial. This watch is expected to realize somewhere between $222,000 and $444,000.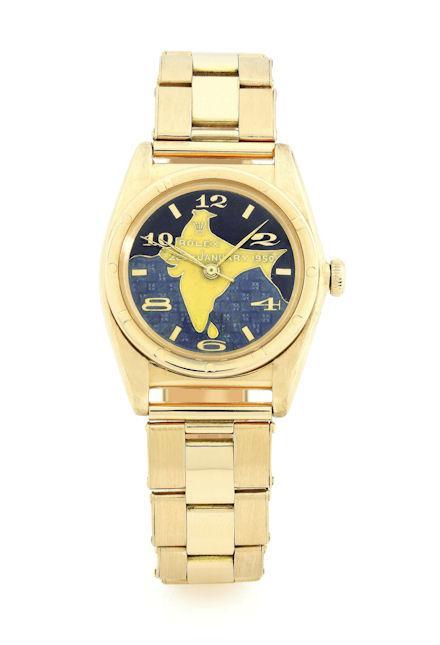 via Watchtime
The other Rolex is an 18k gold automatic centre seconds with date is engraved with its original owner's name: Adenauer. Konrad Adenauer was the first chancellor of the Federal Republic of Germany. The watch still has its original leather folder and a letter to Adenauer from Rolex founder Hans Wilsdorf. This Rolex is expected to garner anywhere from $66,500 and $89,000.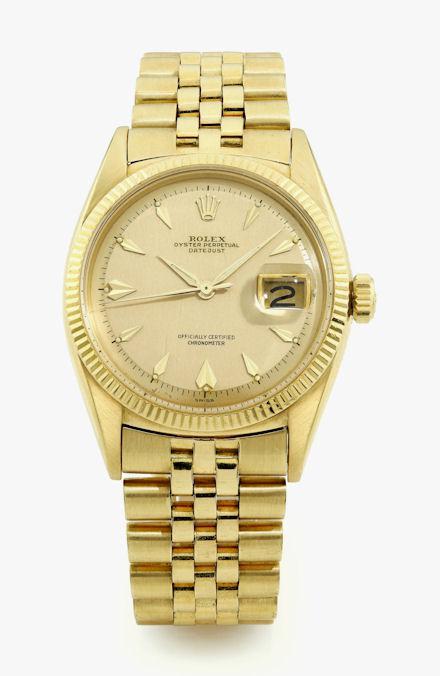 via Watchtime
The third headlining watch, the Patek Philippe, is the "Clarin Mustad 1518." The watch was commissioned in 1944, and has at 18k pink gold brick link bracelet, moon phases, and a French calendar on its dial. The watch holds the distinction of belonging to a the first series of perpetual calendar chronographs – only one of 47 in known existence. It is expected to realize at least $890,000 but could go for as much as $1.3 million.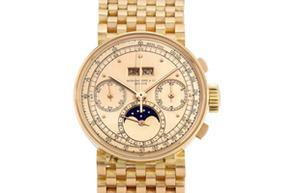 via National Jeweler
To read more about Sotheby's "Pieces of World History," click here.
Liz for Raymond Lee Jewelers, your source for jewelry and watch industry news and updates.