It's said to be one of the most pristine pieces of jewelry from the 1920s time period, and is expected to sell for some $1.4 million when it's auctioned off on November 14 at the Sotheby's Magnificent Jewels Sale. We're talking about the Cartier Bracelet that formerly belonged to Spain's Queen Victoria Eugenia, of course – the grandmother of Spain's current King Juan Carlos. Have a closer look at it below: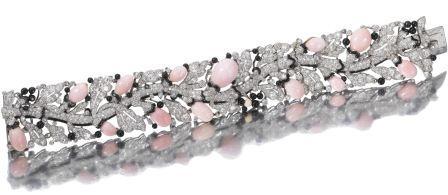 About the bracelet: The pristine bracelet, which is known for its elegant design, use of high-class materials and aura of illustriousness, was designed by Cartier (the French-based watch maker) in the inter-war period, The inter-war period, as you may recall, is defined as the period of time between the First and Second World Wars. Queen Victoria Eugenia, also known as "Ena," accumulated a vast collection of jewelry from her birth in 1887 up until to the time she died in 1969, none perhaps which are more significant than the Cartier bracelet. It's described as a conch pearl and diamond bracelet. It's expected to be sold anywhere from $800,000 to $1.4 million. Here's a look at the Queen herself donning some of her iconic jewelry: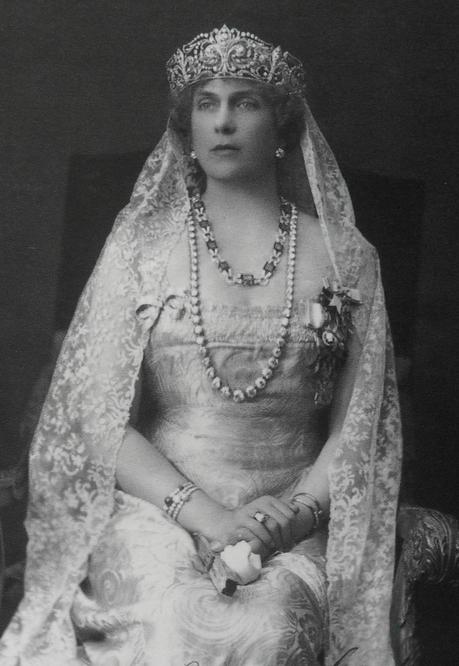 Magnificent Jewels Sale: Unsurprisingly, the Cartier bracelet formerly owned by Queen Victoria is one of the premiere items available at Sotheby's November 14 Magnificent Jewels Sale. But in addition to the pristine bracelet, the auction and sale will also feature the likes of ruby earrings that date back to 1921, as well as diamond necklaces and other pieces of Royal jewelry. In total, the Magnificent Jewels Sale will feature some 600 lots of jewelry items for sale. Attendees can place their bid for the Queen's bracelet (pictured again below) and a variety of other items come November 14.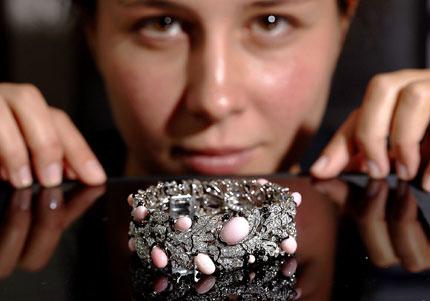 Scott C for Raymond Lee Jewelers, South Florida's premiere source for buying and selling luxury watches and designer jewelry.