I like life to be simple. I am minimalist. I don't like a lot of "noise," mental, audio, visual, all of it, I like to avoid.
So, I don't actually cook a lot of "recipes" per se. Plus, if things are too too delicious, I'll eat too much, and mess up my whole diet.
However, since I'm working from home today, I had a moment of clarity: pumpkin. I have a can from last Fall propping open my kitchen window. It's not too high in carb for a veggie.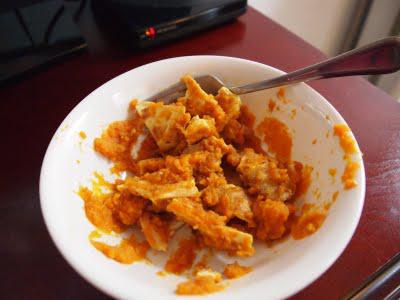 This is dry-fried tofu with 1/2 can of pumpkin, a drop or two of vanilla extract, and some allspice. It tastes sweet, even without adding anything, though I could totally add some equal and make it taste more like dessert. I had this as my meal 2. Carbs were done at meal 1.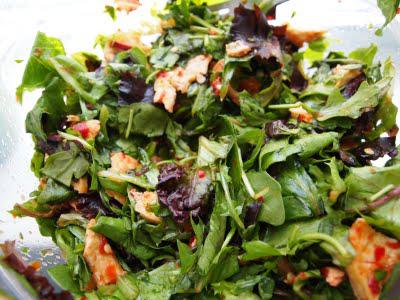 This was meal 3. The old standby, twice a day. I look forward to it each and every day. Field greens, seared tofu, 1 serving of Kraft Red Wine Vinegar and Oil (best dressing ever) and about 4 tablespoons of garlic chili sauce. Put the lid back on the bowl, and shake it up. This ensures each piece of lettuce has dressing.... I don't like eating salad without shaking it up first.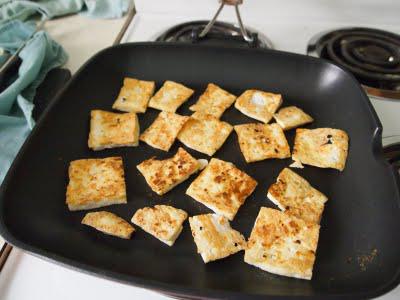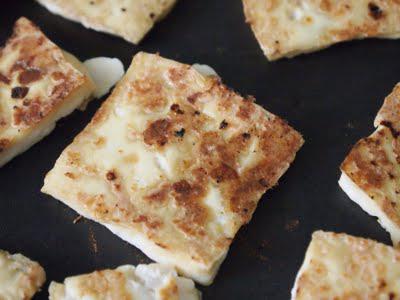 Look how gorgeous that is. I like to get my tofu nice and quasi-burned. It tastes sooo good, fills me up, thank you dry-fried tofu.