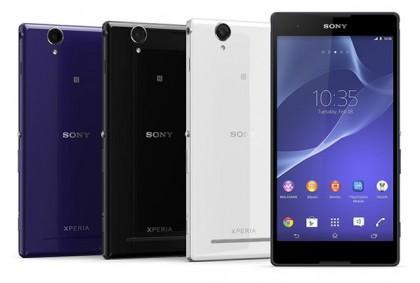 The Sony Xperia™ T2 Ultra which is designed as a cinematic entertainment machine, is expected to hit the market in the UK by April.
When it comes to Android smartphones, Sony is pulling its weights against the likes of Samsung. With the release of Xperia™ T2 Ultra which offers a stunning 6″ screen, consumers will surely take the smartphone manufacturer with all seriousness.
Anyone that's familiar with Sony products will surely know that the company doesn't joke when it comes down to quality. Right from the days of Sony Ericsson, everything the company produced have been of top quality.
Sony Xperia™ T2 Ultra Specs And Key Features
The new Xperia™ T2 Ultra comes with excellent 6″ screen that's perfect for movies – it really will lets you enjoy watching your favourite movies in a plane, car or train. Its thin and light body will make it super portable
If you need a phone to last all day, the Sony Xperia™ T2 Ultra is ideal. The 3,000mAh battery is good for over 24 hours of talk time – that's a whole day on one call! When it comes to 3D games or video streaming, the 1.4GHz Snapdragon 400 dual core processor gives all the power needed.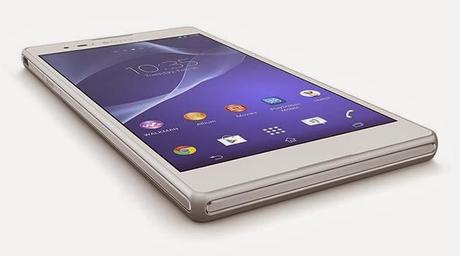 When you want to enjoy HD content like movies or magazines on the go, the 6″ screen with 720p HD resolution comes to the rescue. Take great photos with the 13MP camera.
When you want to carry around more music, the T2 Ultra has plenty of storage place, 8GB internal and a microSD card slot for cards up to 32GB (cards sold separately).
Like having a cinema in your pocket
In between the size of a normal smartphone and a small tablet, the Sony Xperia™ T2 Ultra's screen is ideal for videos on the go. The display's so large you can type easily too, and websites are easier to get around.
Sony also managed to boost the screen's colours, making everything look brighter and more lifelife using a screen technology called TRILUMINOS.
Enjoy your camera more
You can take high detailed photos with ease as the T2 Ultra has a 13MP camera. Then there are the camera apps. Portrait Retouch makes it easy to tweak your selfies, while Background Defocus gives professional looking shots with a subtly out of focus background. Or use Timeshift Burst to snap 31 photos in a second!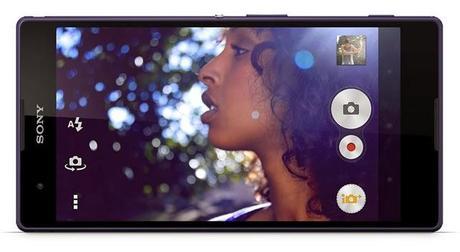 Big screen, not such a big phone
When you look at getting a phone with a large screen to better enjoy videos, often you have to compromise with a large phone. The Sony Xperia™ T2 Ultra has been shaped to make the body as small and light as possible, yet keeping the huge screen.
With the screen almost touching the edge of the phone, no space is wasted. If you want a super large screen on your phone, the T2 Ultra is the most portable and easiest to use with one hand.
Longer battery life
There's so much power you can make a 24 hour call on one charge! Even though Sony has made the T2 Ultra as compact as possible, it's still quite a large phone. This means it has space for a huge battery, giving it power for longer.
It also has an app called STAMINA mode. This shuts down apps that aren't being used and makes the phone last on standby four times as long.