It seems that this year the Asian company seriously intends to compete against the largest smartphone manufacturers such as Apple, Samsung and HTC. Three days ago Sony Mobile announced two new models of smartphones that will join Xperia family. So far we know their specifications and performances but still there are no exact dates or prices confirmed.
Xperia SP is a high-end smartphone, the latest innovation from Sony that comes out on the market in the following months. According to the manufacturer it has remarkable performance and exceptional visual appearance. Its design resembles Xperia Z although the features are incomparable. It has Reality Display 4.6 inches screen with a resolution of 1280 × 720 pixels, equipped with Bravia Engine 2 technology and powerful a dual-core Qualcomm Snapdragon Pro 1.7 GHz processor and runs Android OS, v4.1 (Jelly Bean). In terms of media, Xperia SP can take photos and videos with its 8-megapixel Exmor sensor camera with HDR and 1080p video recording. This new Sony smartphone is equipped with 8 GB of internal storage and 1GB of RAM, and thanks to the Li-Ion 2370 mAh battery it could last longer than other smartphones. With its dimensions 130.6 x 67.1 x 10 mm and weight of 155 grams it is very similar to Xperia ZL. The Sony Xperia SP is one of the best smartphones that will appear in the following months, and it will come in three colors: white, black and red.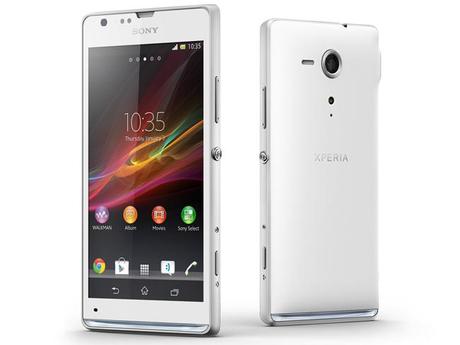 Xperia SP
Another Xperia is also announced, and it goes by the name Xperia L. Listed as one of the mid-range phones, The Xperia L it doing to be launched by the end of 2013 and here are the features and info we have on this Sony smartphone. At first glance, this is one elegantly designed phone with 4.3- inch display with 854 × 480 pixels resolution, powered by 1 Ghz Snapdragon dual core processor. When it comes to the storage, camera and OS, the features are the same as the Xperia SP Which brings this smartphone a high-end characteristics, and it has dimensions of 128.7 x 65 x 9.7 mm, weighting only 137 grams, but on the other hand, the battery is of a mid-range, having 1700 mAh. It is also expected for Xperia L to be available in red, black and white.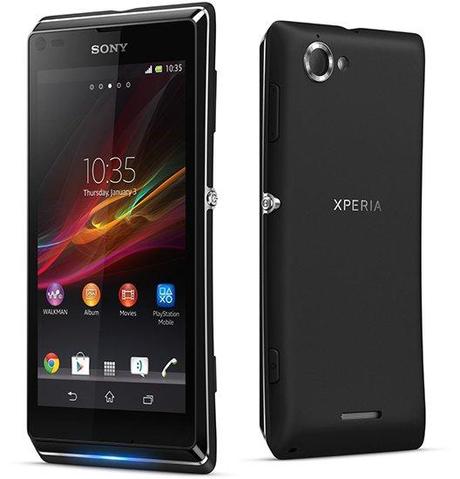 Xperia L
According to the marketing director for Sony Xperia Mobile Communications, Calum MacDougall, "Xperia SP and Xperia L are ideally suited for those seeking stylish class-leading smartphones that don't compromise on features". So there is nothing else left but to wait if you want to enjoy these new smartphones from Sony, while MyTrendyPhone official blog will keep you posted on the further information referring the price and availability date.