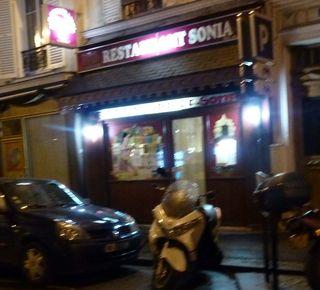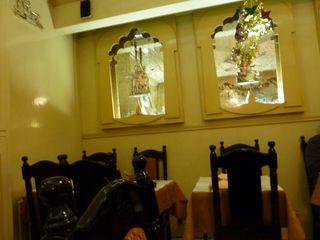 4.5 Restaurant Sonia aka Chez Sonia, 8, rue Letort in the 18th, 01.42.57.23.17 is a place I've been passing on my early-morning "limpies" since it opened about 3 years ago and never had occasion to go, not eating out nights. It was rated 5/5 by everyone on TripAdvisor and one poster claimed it was "Le meilleur indien de Paris !"   Whoa!  So after a tough day of unpacking, the moving crew and I went around the corner to what looks like a typical Indian place.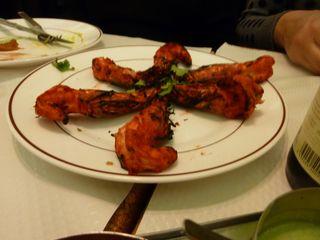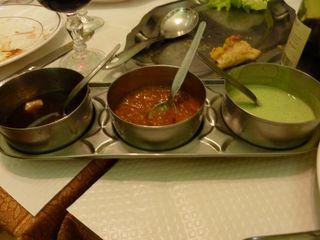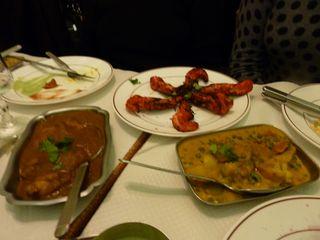 When I looked at the bill it showed a staggering list of 12 items, but among them were wine, raita, dal, nan and paratha; so what we really concentrated on were the vegetarian samosas, chicken vindaloo, eggplant pakora, baignan burtha, prawn tandoori and vegetable curry.
For four of us it was 98.40 E, thus 49.20 E a couple.
Go?  Well, if this is the best Indian food now in Paris, I despair.  It was serviceable, OK for "Cook's Night Out," but not the "knock your socks off" food you get in Delhi, New York or even sad sad food-deprived Baltimore.