Winnipeg born and raised, David James is ready to officially announce himself to the world of Canadian country music.
Yes, you may have already heard his name on the radio with Some Hearts, or maybe What We Weren't Looking For… but you need to be ready for more, because it's coming!
The release of David James' first EP, Songs About A Girl, is going to give you more – and if you liked any of what you've heard so far, we're willing to bet that you're going to like this too!
Songs About A Girl Track List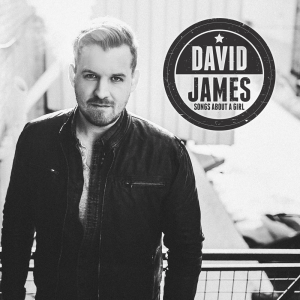 1. Lonely Girl
2. Some Hearts
3. What We Weren't Looking For
4. The One I Always Wanted
5. Starts With A Girl
6. Lay It On Me
The release of the full EP is big for David. It was a lot of planning, a lot of effort, patience, and most of all work. Not just on recording the 6 songs, but to get to this point at all.
And having heard a lot of music, it's easy to tell that he has not skimped on the work – and he has been gifted with talent.
If you're in the mood at all to listen to a dude sing about love from all angles, from the start to the end, Songs About A Girl is begging for you to hit play. And it won't matter which side of the equation you're on, these songs will translate.
David James has put in the work, and the result is a 6 song EP that is going to open the door for more new music, more name recognition, and more love from country music fans!
The EP comes out in full on Friday, March 11… So pre-order now, or be ready to get your copy of Songs About A Girl on iTunes… you're gonna dig it.
Congrats to David, and thanks to him also because we've got a Q&A ready for you all right here, right now!
Q. This EP has been nearly 2 years in the making since you joined the MDM Road Fam, and were a CCMA 2014 Discovery Program Finalist… On a scale of 1 to 10, how great does it feel to release these songs to the world?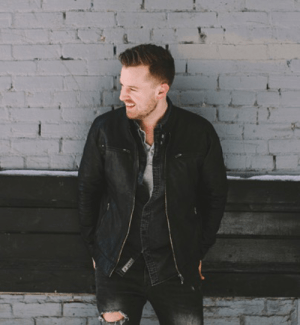 A. Definitely a 10, it feels amazing and a true sense of accomplishment. It's been quite a long road to get here… we started cutting for this EP back in the spring of 2013. But, I am so proud of every single one of these songs. They all mean something to me, evoking an emotion or aspect of the human experience that I hold valuable. Being my first EP, it was important to me we get it exactly right, that we didn't cheat the listener. Every detail has been meticulously planned and crafted, and I'm so incredibly satisfied with how it all turned out.
Q. We don't want to jump to "concept album" when we're talking about the new Songs About A Girl EP, but all of the songs are… about a girl. Coincidence, or did you plan it all this way?
A. It's funny how it turned out. It wasn't planned like that, though it seems those are the types of songs I've been gravitating toward lately; unabashedly honest, raw and emotive stories about the most important human interaction of all – love.
Q. Boots & Hearts is one of our favorite weekends of the summer, what have you heard about the festival, and how excited are you to be coming this year to play?
A. Anytime you have an opportunity to play an incredible festival, it's truly an honor. Boots & Hearts is special though in the sense it's become so huge and important to the Canadian country scene in such a short time. It's really beautiful to see country music fever really taking hold of Ontario, and the entire country. Everyone I've talked to about it has raved at what an amazing weekend it really is. I'm blessed to have been invited, and we are excited to put on a hell of a show for everyone!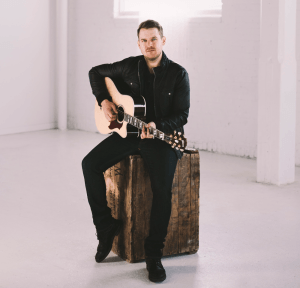 Q. Lots of people are going to be getting to know you with this new release. Can you tell us all something that we wouldn't find out about you in a Google search?
A. Sort of embarrassing, but the first time I ever heard my song on the radio, I was in a flower van (much like you'd see on A Night at The Roxbury) delivering flowers. I'd been working in the family business for as long as I can remember. It was a cool moment… I'd been working so hard at music for so long, so it was then that I really knew it was all I wanted to do.
Q. Let's play "what if" for a second… on your next record, if you could duet with any Canadian artist you wanted, who would you choose?
A. That's such a difficult question to answer, as there's so many incredible female artists hitting their stride in Canadian country music, and that is such an important, empowering thing for the genre. I'm a big believer our female talent north of the border rivals any around the world. There's a number I've had in mind for a while, but I guess we'll see what eventually falls into place! Would love to have a duet or some guest appearances on my next album.
Q. In 50 words can you tell us what you hope people get out of Songs About A Girl?
A. The coolest feeling for an artist is when you float music out into the universe, and people are able to bring the same stories, passions, and emotions into their lives, and connect with them and to you. We all go through the same high's and low's in life, and music has the ability to really humanize those experiences.
Ontario, we're comin' for ya! Pumped to announce I'll be playing at the @bootsandhearts festival this year! This one is…

Posted by David James Music on Tuesday, January 19, 2016