FirstLadyB| Multicultural Christian Entertainment Site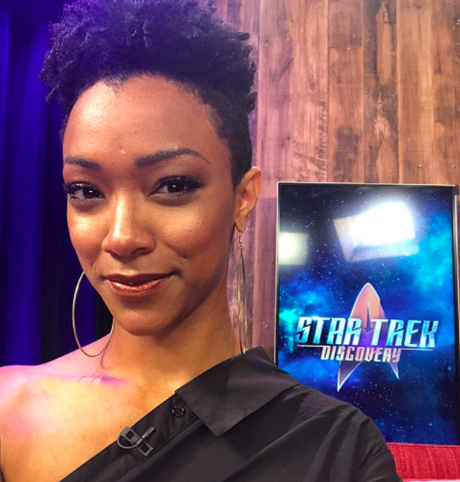 Actress Sonequa Martin-Green calls playing Sasha Williams on The Walking Dead to becoming the first African American actress to lead a Star Trek franchise a part of God's divine plan.
"I just did not think that this would be the next step after The Walking Dead," the actress told ESSENCE Yes Girl! segment. "I know [God] has a plan and I'm very on board with his plan because I think it's divine and much better than anything I could plan,  I was very hopeful when The Walking Dead was wrapping up. I was excited for the next step." 
Pic Source: Star Trek Discovery
She continued, "Then, Star Trek came and I was excited to do it on a digital streaming platform, but more than that [I was excited] that they wanted to do it with a Black woman. They were quite adamant about that. And, I thought that maybe through the casting process that might change because I've seen those things before, but they stuck to it."
Martin-Green says she feared she would be able to take the role because she wasn't available at the time, busy filming episode of The Walking Dead. Thankfully, everything worked out. "It all timed out, it was all very divine how it timed out."
Catch Sonequa Martin-Green on Star Trek Discovery when it airs on CBS.