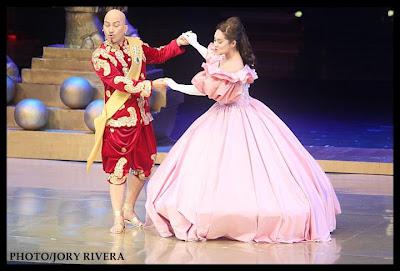 Resorts World Manila's all-Filipino production of "The King and I" opens September 15, 2012 at the Newport Performing Arts Theater.
"The King and I", the fifth masterpiece of the celebrated tandem of Rodgers and Hammerstein, is the story of a widowed English school teacher who travels to Siam to serve as tutor to the many children of the King. Anna's task of introducing the kingdom to the modern world brings about disputes with the King whom he learned to respect and love over time.
Considered as one of the most beloved classics in theater, "The King and I" has garnered world-wide acclaim, including 5 Tony Awards for its original 1951 Broadway run, and 5 Academy Awards for its 1966 film adaptation.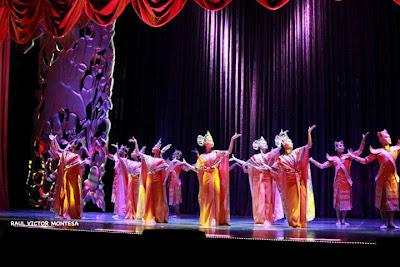 "The King and I" is directed by three-time Aliw awardee for Best Stage Director Freddie Santos, with lead roles essayed by internationally renowned theater actors Leo Tavarro Valdez (King) and Monique Wilson (Anna). Musical numbers are backed by the Manila Philharmonic Orchestra under the baton of Maestro Rodel Colmenar, and dance performances by the Philippine Ballet Theater.
"The King and I" also features Bo Cerrudo and Sheila Valderrama as alternates for the King and Anna, respectively; Gina Respall and Apple Chui as Lady Thiang, Tanya Manalang and Marian Santiago as Tuptim, Lorenz Martinez and Floyd Tena as Lun Tha, Anton Posadas as Prince Chulalongkorn, James Gabriel Ketcher as Louis Leonowens and Raymund Concepcion as the Kralahome, among others.
Costume design is by Rajo Laurel and Aksana Sidarava.
Tickets on sale a the Resorts World Manila box office and all TicketWorld outlets. Visit www.rwmanila.com or call 632-8366333.
[Photo 1: Jory Rivera; Photo 2: Raul Montesa]