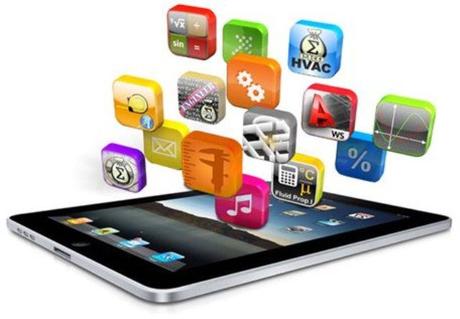 There are some fantastic iPad apps that will keep you engrossed without a doubt! Here are the best options which cater to your multiple needs:
Air Video HD-IPads, even though more solidly configured than other tablets in this category, do not actually possess huge storage space as generally perceived. Alongside, storing videos is often a headache as they gobble up memory like no other! Air Video HD will be a fantastic option for streaming movies from PCs or Macs and auto-encoding is carried out whenever required. Furthermore, subtitles and offline viewing is supported in addition to compatibility with Apple TVs.
AppCooker-AppCooker is an effective application, enabling the creation of app mock-ups without any requirement for coding to be done. Design icons, shapes, and position UI elements can be created along with linking screens. These mock-ups can henceforth be shared as PDF files or even in the prevalent format of the application.
BBC iPlayer-This is a free application and helpful when it comes viewing broadcasted shows and sitcoms. There are a couple of quality settings and you can also stream the same to Apple TVs via the AirPlay feature. You can download shows to your iPad and toggle subtitles as well.
Byword-This iPad can be a fantastic word processing device in case you have an application like Byword. This is the perfect editor which helps you write without mistakes. Markdown support, live character/word counts, and a customizable keyboard are features that make it all the more attractive. You can even integrate the same with Tumblr and WordPress.
Comic Life-This innovative application enables you to tell stories or showcase your desired photos in a beautiful manner. There are multiple templates that help import themes and photos. This application also allows the adding of captions and designing of special effects. There are multiple formats in which you can send these to your friends.
Day One-If you are the kind who likes writing diaries or journals, this is one of the best apps for you. The interface itself will make you fall in love immediately and you can even add weather data, images, and other information in addition to formatted text. You can also share your entries with people and create searchable content.
Dropbox-This free marvel is fantastic for syncing and sharing documents between many devices. The iPad client works effectively, almost in the mode of an iPhone and multiple types of files can be previewed including storage facilities for locally marked favorites.
eBay-This is another free app that works wonder on an iPad. This eBay app is super fast and efficient. The main results view helps you filter out the necessary images and details. The images in the gallery are often shown as per a full screen size and sorting options are readily available.
If you are an iPad owner, you should definitely enjoy using vibrant and useful apps like these!