FirstLadyB | B Inspired By Entertainment News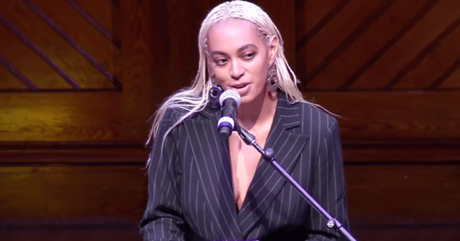 Because of Solange, 12 Houston high school kids will be able to take part in a trip to the NMAAHC in D.C.
The Houston native gave a generous donation to  Project Row Houses (PRH), a nonprofit organization dedicated to empowering people and enhancing the community through art and direct action.
During the visit to the National Museum of African American History and Culture, the students will check out a display on Project Row Houses and work by the organization's founding artist Floyd Newsum.
Solange grew up performing at the nonprofit's block parties.
Trending Now
Solange is helping a group of Houston high schoolers visit the NMAAHC
[WATCH] The Bobby Brown Story official trailer
Lee Daniels says he's giving Damon Dash back his $2 million investment
Queen Latifah creating female comedian travel series