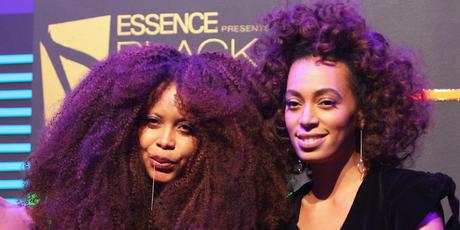 The 8th annual Essence Black Women In Music celebration went down on last night in L.A. as part of Grammy week, and this year's event honored Ms. Erykah Badu.  Solange took to the stage to introduce Ms. Badu, and introduce she did!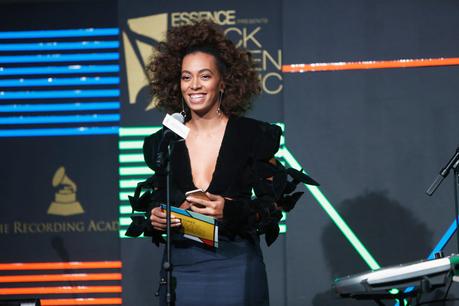 Solange graced  the stage during the 2017 Essence Black Women in Music at NeueHouse Hollywood, where doing her introduction of  Badu, quoted one of her famous twitter posts:
"She is mother, she is sister, she is friend, she is auntie, she is chief, she is warrior of many tribes," Solange said. "Empress of the mystic women, ruler of the free. … And she has been that for 20 years." She added, "She is a beautiful reminder that you cannot put us in the box," before quoting Badu: "Look, I choose peace but say, 'Don't walk up on me wrong, because this tea and incense can turn into a Colt 45 and Newports if need be."  Bloop!