We were honored by Oregon Business this month to be voted one of the 100 Best Companies to Work for in Oregon!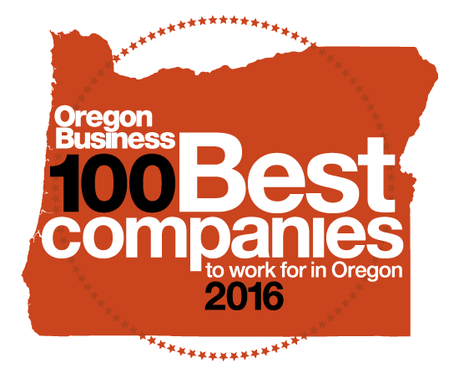 Of course, this comes as no surprise to us. Between playdays, the ability to bring children to work, occasional trips to the amusement park and general everyday explosions of creativity in our workshop, we know we have a good deal here.
Soft Star co-owners Tricia and Larkin attended the Oregon Business award ceremony last week and were impressed by the many other Oregon businesses that go out of their way to make their employees happy. It's inspiring to know that we live in a region where companies value their staff morale and find innovating ways to keep people motivated.
Thanks to everyone for supporting us!
Related Posts:
The History of Soft Star: 30 Years of Shoemaking [INFOGRAPHIC]
Soft Star is Moving! Watch Us (Literally) Raise the Roof On Our New Oregon Workshop [VIDEO]
Elf Roots: The Early Days of Soft Star Shoes