SHOCKING NEW FOOTAGE: Palestinian TV incites Arabs to murder Jews
This report includes selected videos that were posted this week on social media and Palestinian TV. While Israelisare protesting for peace – and suing Facebook for its role in spreading anti-Semitic hatred – the ongoing incitement by Palestinian on social media and Palestinian television creates a culture and society of martyrdom that seemingly worships death over life.
---
♞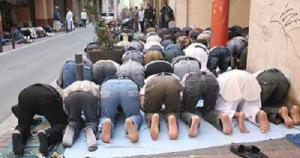 And that's all the news from Assbakistan, where all the women wear trash bags, all the men are ugly, and all the children are more murderous than average.
H/t (with apologies) Garrison Keillor – "The News From Lake Wobegon"