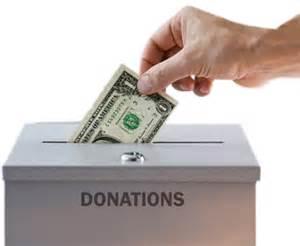 We're talking crowdfunding. What I did and you're probably t

ired

of

me talking about me.
Seeing that I tried it, I thought I'd offer you some

advice.
Crowdfunding is a way a lot of people can get some money for their dream project, whatever it is. And the best two as  far as I know are kickstarter.com and indiegogo.com. There's probably dozens of them but these two are the biggest and the most se

cure.
As with everything online, there are bad guys. But stick to the big 2 and you're good. I'm sure most of you know a little about it but I'll just go over it for those who don't know. Let's take

my project.
As you know, I was looking for $2500 to fund the publication of my book, "How Not too...

etc."

The one

you've been reading about. 
As I said above, the two best ones are, again kickstarter and indiegogo. They are what you will use in order to get funding by giving you a startup page where you can ask/beg for donations. It's

actually not that hard, even for an old guy like me.
But there are two differences. Big differenc

es.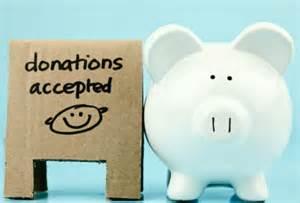 Let's say you want to fund a short film or even a no-budget feature film about your friends going to Tijuana and getting into trouble. So which program do you use? And what's the difference

?
If you use kickstarter, you have to raise all the money for your movie, let's say $10,000. And if you don't r

aise it, you're done. 
But... if you use indiegogo, you have two choices

if you lose; you can end it there like kickstarter - or - you can keep what you got if you didn't reach that $10k. 
Big difference, huh
I went for the "keep going" and that's why I would

use indiegogo. In my case I raised $2000. With indiegogo I kept it, if I was kickstarter, I get zero, nada
So, that's a fast explanation of crowdfunding. The crowd funds you. Who's the crowd - your family, your friends, your relatives and anyone else that those people know. But there's a lit

tle more...
Notice the word "funding". Where do you hear that word often? Funding. Also known as donations. You know, like Red Cross, all kinds of illnesses, things like that. It also means people giv

ing you money without any return.
No return? 
No. Those people who will be donating the money, not giving it with a return on their money. So who thought of that? Well, your government, including Obama who made it even better. It is meant for start-ups. A guy or two girls or whatever have come up with a great idea, something for your car, or your house, or someone who

makes great fudge.
Or a movie. 
So you will have to ask your donors to give you money, of which they will not get a return, in order for you to make your movie.

But there is a catch.
Perks. In French it's Per

qs. You've heard that term, mostly with big movie stars, they show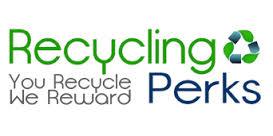 up for a cause and get perks, i.e. something special, a t-shirt, a swag bag (aka "stuff we all get

" bad.
In this case, perqs are handed out to your donors by offering them whatever you can find that doesn't cost a lot. For me it was photographs and illustrations and two books I've already w

ritten. 
It's sort of like this; if you give $20, you get one photo, for $50 you get 2 photos, for $200, you get a copy of

the book, or two more books. You get it.
This is getting too long, so I'm going to finish it Wednesday where I can give you some ideas if you

plan on doing a crowdfunder.