FirstLadyB| Multicultural Christian Entertainment Site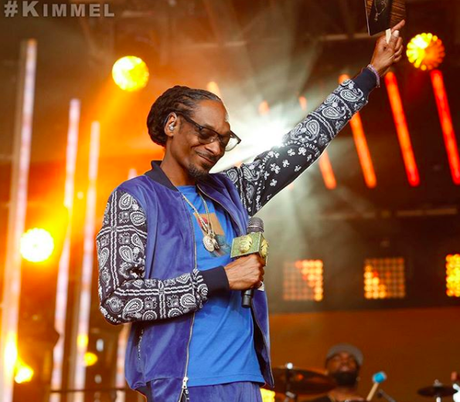 Snoop Dogg took over Jimmy Kimmel Live! and introduced the audience to his chart topping 'Bible Of Love' album.
Snoop performed a list of songs from the album, on and off camera.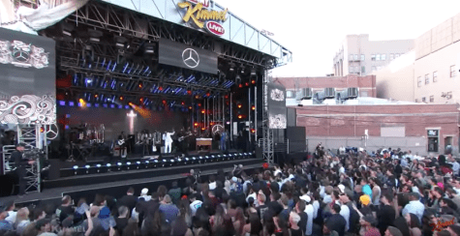 Pic Source: Still Shot
Before hitting the stage with Charlie Wilson, and Sly "Pyper" Jordan to perform two new singles from his Gospel album,  the rapper, who was brought up in church told Jimmy Kimmel that he was brought up in the Gospel, and that  "I just wanted to make something that represented peace love and happiness."
"If you woke up today consider yourself blessed."
Snoop Dogg also told Kimmel that the devil exists. "What do you think the devil is like?" Kimmel asked. "President," Snoop replied with a grin.
Check out his performances with Charlie Wilson and Sly "Pyper" Jordan, of his new singles "One More Day" and "Sunrise."
Not performed on live TV, was the rapper's performance of 'Changed' with Gospel singer Isaac Carree, and Jazze Pha: