True Blood's Joe Manganiello (Alcide Herveaux) is reprising his guest role as Brad, Marshall's law school friend in Season 8 of the hit show 'How I Met Your Mother'.  The episode, entitled "Tramp Stamp" is set to air on November 19th and to get us excited for the episode two pictures have been released giving us a sneak peek at Joe.  Spoiler TV had this description for what we can expect:
"Marshall recommends his old law school classmate Brad for a job at his firm, but the interview goes awry, leaving Marshall to do damage control with his boss. Meanwhile, Robin helps negotiate Barney's return to the strip club circuit."
Check out the pictures below and be sure to tune in on November 19th to see Joe reprise his role!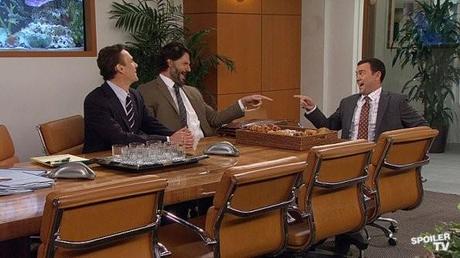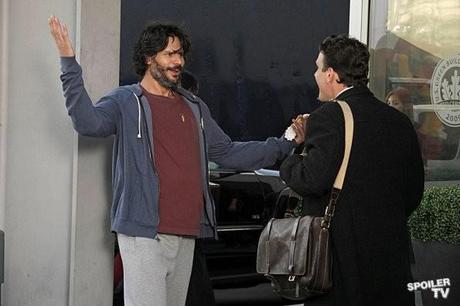 Source: Examiner.com – 'How I Met Your Mother' 8.07 photos and spoilers Manganiello returns
Image Credit: CBS/Spoiler TV