The place opened in the heart of Noida and in the most bustling market - Sector 18. A restaurant by the same owners as that of The Ancient Barbeque, Smoked Biryani House has garnered a lot of praise from people over a very short duration of time.
Got to know about this place through their Order Online feature that a lot of my friends use, and decided to give it a go myself too.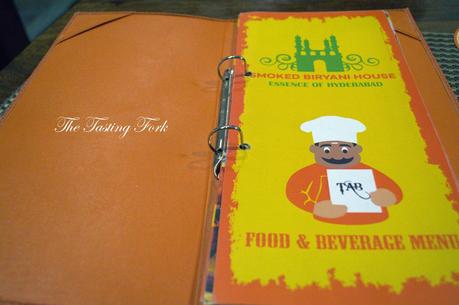 Visited on a weekend and found the place pretty packed. The interiors are nothing to write home about - just simple furniture and decor to make it a decent place for dining in. The manager told us most of their orders were only for home delivery, and the dine-in is picking up only now. Quite a chatty manager he was. Remembered my dad from our visit to The Ancient Barbeque months ago and made sure he was around our table for the rest of the night.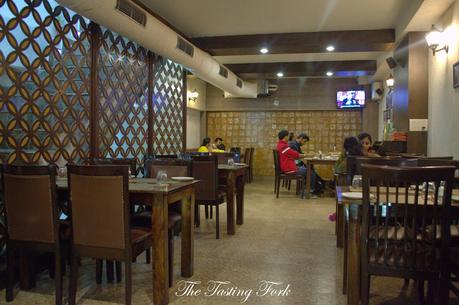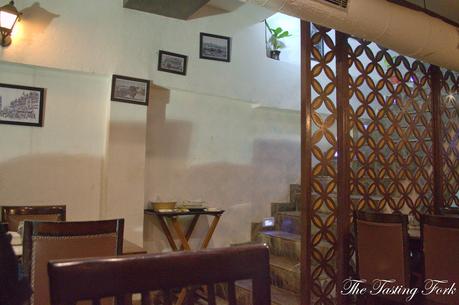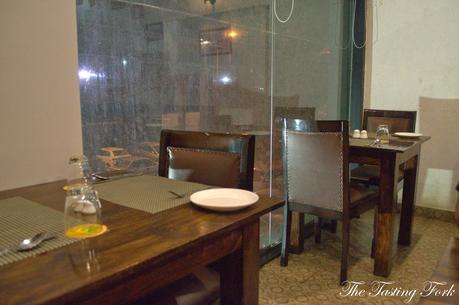 Began my meal by ordering for starters and going solely by the staff's recommendations. Ordered for Chicken 65, Pepper Prawn, Apollo Fish, Crispy Vegetables and Fish Fry. The Chicken 65 was consisted of a lot of masala. A nice option for people who don't like to experiment.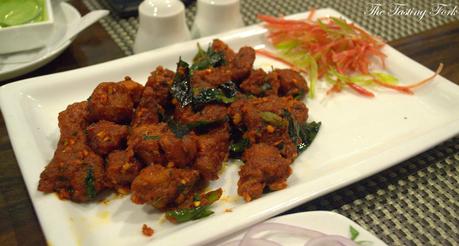 Pepper Prawn was fried and very fiery, and I liked that more than the Chicken 65. Very very flavourful.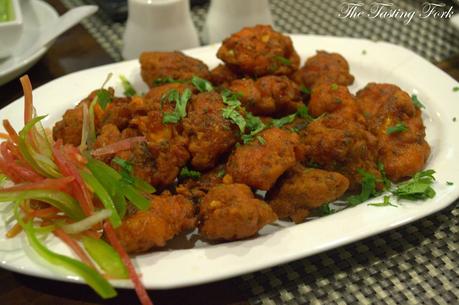 But the real star was the Apollo Fish. Coated with a mildly spicy marination and was so soft that it was a complete melt-in-the-mouth dish. A must try!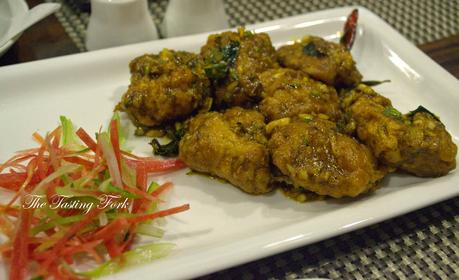 Fish Fry had a nice coating on it, but was too too too oily.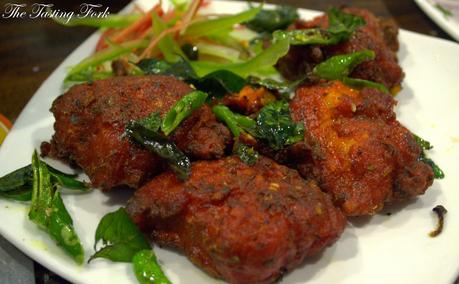 The Crispy Vegetables mainly consisted of cabbage and potatoes and was my least favorite out of all the starters to say the least. Extremely oily.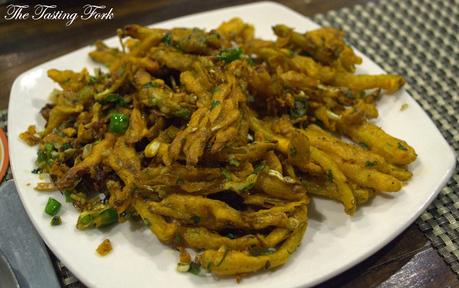 In main course we ordered for a Hyderabadi Mutton Biryani Boneless, Hyderabadi Chicken Biryani, Dum Ka Murgh, Andhra Mutton Curry, and a few breads.
Their biryanis are served in pots of different colours to differentiate in the type. Orange for Chicken, Mustard for Mutton, and Green for Veg. The biryanis were the highlight of my meal, and rightfully so. Extraordinary Chicken Biryani! This is the first time ever that I liked a Chicken Biryani more than Mutton Biryani. The masala of the chicken biryani was simply superb! The mutton biryani was good too, but really, the chicken one just stole my heart! The rice - so aromatic, you could literally smell the goodness before you dig into it.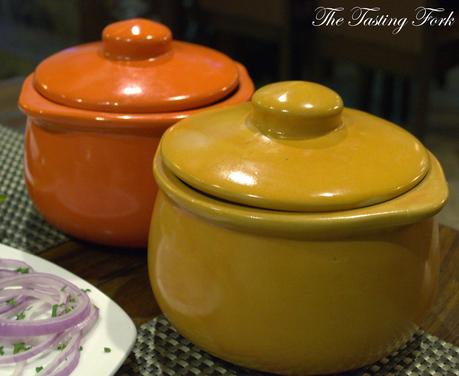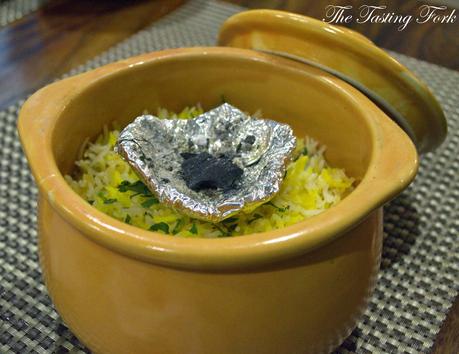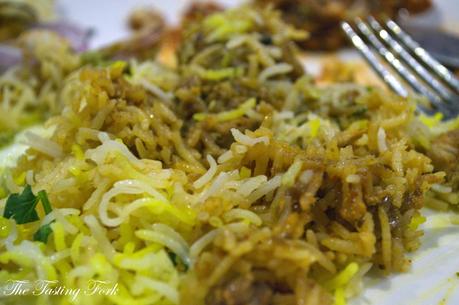 Their biryanis come with Mirch ka Salan and Raita, both of which were delicious.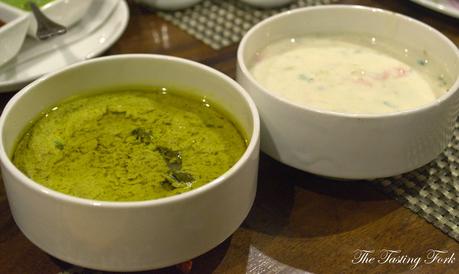 The Dum Ka Murgh - a must try! Slightly sweet, cooked in a tomato-ey gravy, with loads and loads of flavours!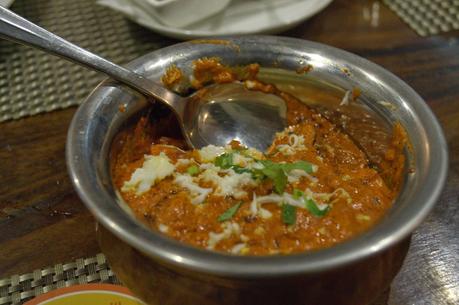 Andhra Mutton Curry was delicious too. A little spicy, salty with no trace of sweetness, and with smashing spices and masalas. The breads were perfect to accompany the main course dishes.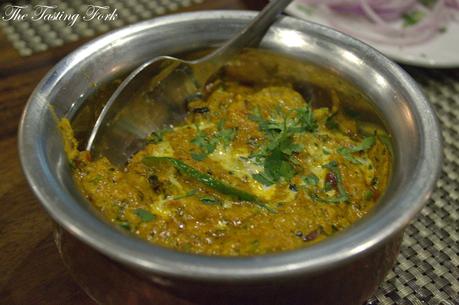 For desserts we tried Khubani Ka Meetha and Kaddu ki Kheer. The Khubani ka Meetha was too sweet, but thats how this dessert is. Liked the Kaddu ki Kheer more, which was also more on the sweeter than sweet side.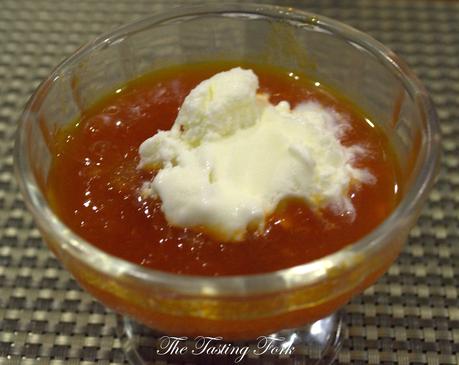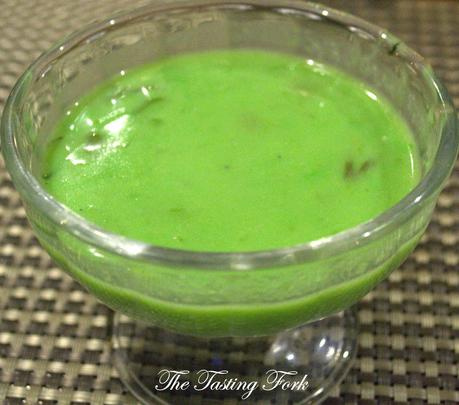 In drinks we tried their Iced Tea, Mint Iced Tea and Virgin Mojito. The Iced Tea was very very very good. Aptly sweet, chilled, and very nice. The Virgin Mojito was also very refreshing. They fared really well on the drinks front.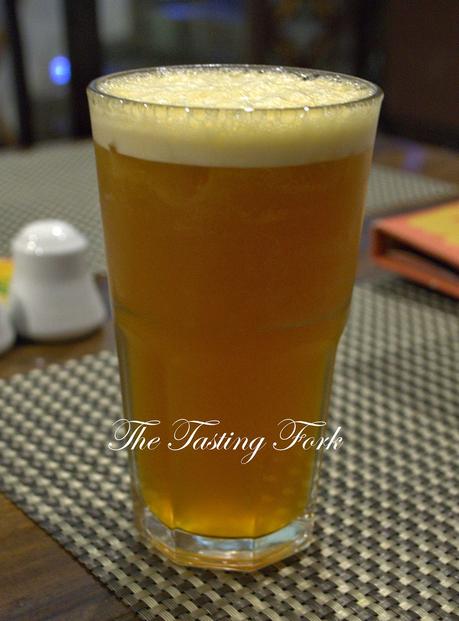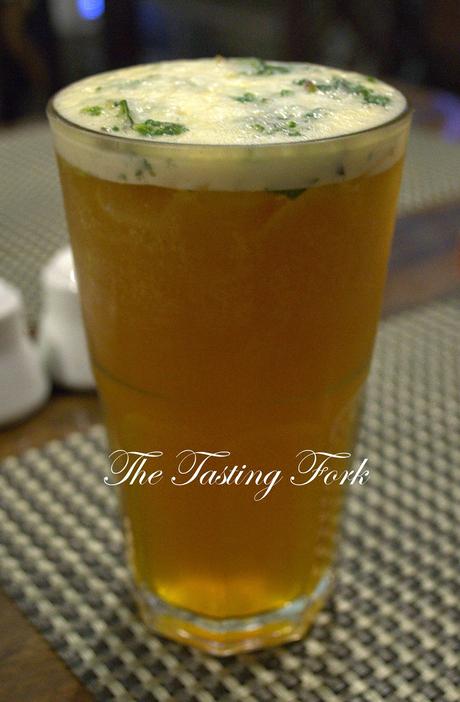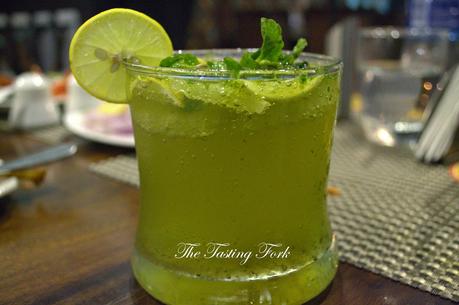 My meal was very hearty and very satisfying. Their prices are not too high, the food is delicious, and the service is prompt. Will definitely be going back for their Biryanis, Dum Ka Murgh, Apollo Fish and Iced Tea.
Address: G 35, 1st & 2nd Floor, Sector 18, Noida
Website: www.smokedbiryanihouse.com
Connect with me on:
Twitter: @sahibagursahane
Instagram: @thetastingfork
Facebook: www.facebook.com/thetastingfork