Just figured Google Nose (beta) in Google Search results, a great new feature which make you smell the things. Like how does a 'wet dog' smell and how do the 'lemons'!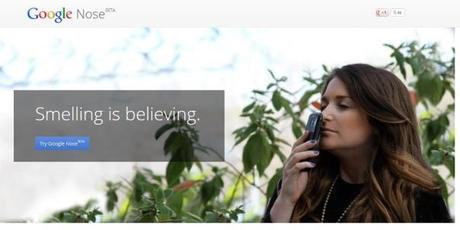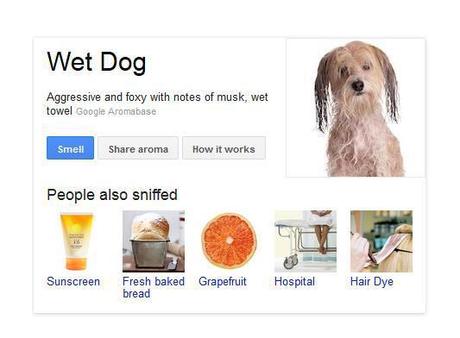 Here is a promotional video of Google Nose (beta) from YouTube, which explains how can you smell things from your device!
Don't get too excited, dear Google Lover, it's an April fools' day prank, which technically confuses you and literally makes you a fool.
Despite of knowing that I can't smell a wet dog inside my laptop, I tried it. And I was fooled.

Trust no-one on 1st April, not even Google.

26.740278
83.888889